SMS messaging for Cisco Contact Centers
Cisco Unified Contact Center Express (UCCX), Enterprise (UCCE or PCCE)
The SMS server is now one channel of the Hybrid Chat solution, and campaigns are run through the EF ECM.
Reach out to your mobile customers by adding an SMS channel to your Cisco Contact Center in several different ways:
Outbound SMS Finesse Gadget
With Finesse SMS gadget, Cisco Unified Contact Center (UCC) agents can send SMS messages during an inbound call or at the end of the conversation to share information such as an appointment, or in the case of directory assistance, an SMS with the targeted person's contact details, some useful informative web links.
Agents may also choose to send an SMS from a predefined list of SMS templates, for the frequently asked questions.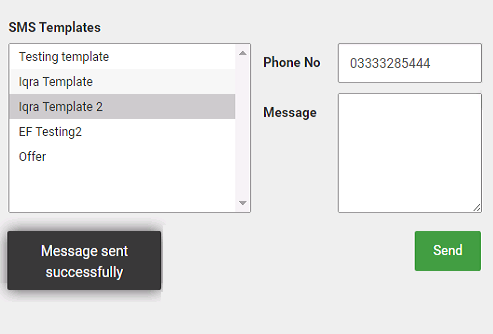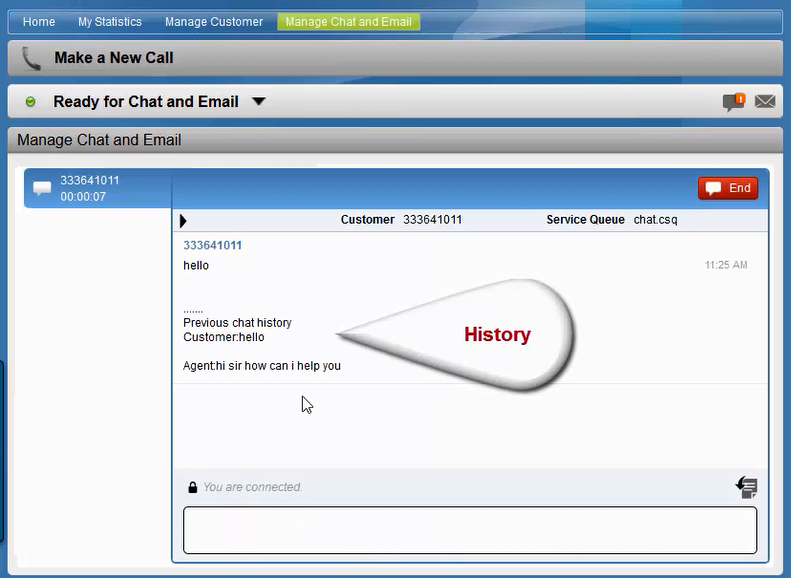 SMS-enabled callcenter agents
Inbound SMS requests from customers are received by the EF Chat Solution OR alternatively, by CCX/SocialMiner Chat and routed to chat agents in the form of chat messages.
Agents use the Chat gadget of Expertfllow or of UCCX to respond to the SMS request, either in Finesse or embedded in your CRM (Microsoft Dynamics, Siebel, Oracle Service Cloud, SAP).
The outbound chat message from the agent is converted into an SMS and sent to the customer by the SMS Solution. All SMS interactions are attached to the Customer Interaction History if CIM is available. 
This integration with ECE or EIM, allows your contact center email agents to respond to an inbound SMS request via email in parallel to answering customer emails. 
This assumes that each inbound SMS received on a shortcode is stored in the SMS Server and forwarded to the Email engine (EIM/ECE) in the form of an email. The outbound email from the agent then travels in the reverse direction and is delivered to the customer's phone in the form of an SMS.
Out-of-the-box SMS reports allow you to keep track of the inbound messages received from customers and the response(s) provided by agents to address the query.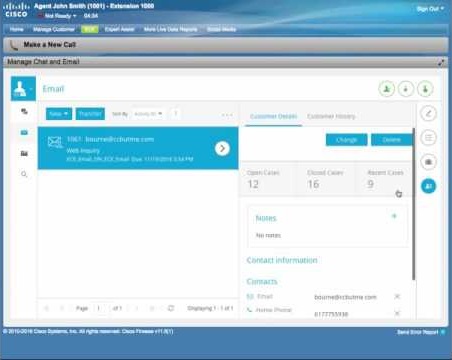 Our SMS Solution works seamlessly together with our bot framework, providing automated answers and back-office integrations to SMS queries. SMS is then treated as a chat channel like any other chat (Facebook Messenger, Linkedin Chat, Webchat,...).
Connect to your Mobile Operator
Our SMS Solution is capable of integration with any carrier or SMS service provider in use. The recommended interface for SMS communication is SMPP, which you can request to from your local mobile operator (usually a bulk SMS Enterprise Offering). Alternatively, your mobile operator might provide a URL-based interface.
Our SMS Server has the ability to connect to multiple SMPP gateways or carriers and optionally handle an automatic failover between them if the primary gateway/carrier fails to respond.
In case your mobile operator doesn't provide such an interface, we can integrate with messaging aggregators such as Infobip. 
Execute business campaigns over SMS to keep in touch with your customers and get them informed about new service launches. Pause an active campaign or add a schedule to automatically stop a running campaign. View overall summary statistics of the campaign on the same administration portal.
The SMS Solution also exposes SOAP-based Webservices for external systems to connect to SMS Server and send SMS-based notifications to a customer.
Hardware Requirements
| | |
| --- | --- |
| Server Cores | 4 Cores |
| RAM | 6 GB |
| Hard Disk | 120 GB |
Software Requirements
| | |
| --- | --- |
| Operating System | Windows Server 2012 Standard Edition R2 |
| Browser | Chrome (the latest) |
NOTE: The stated requirements are subjected to change depending upon the feature you want to turn on. Please consult your Expertflow Account Manager for an updated list of solution prerequisites.