Agent guidance
Finesse Gadget on Cisco Unified Contact Center Express (UCCX), Enterprise (UCCE or PCCE)
Use the agent call scripting module of CIM (Customer Interaction Management) to create questionnaires and call guides for contact center agents.
Agent scripts can be edited on the fly by a supervisor. They are frequently used in call centers for new trainees, for high-volume unplanned incidences or planned outbound campaigns. Automatically activate the right script depending on the customer profile and Call Type. Agent guidance reduces training time and reduces call handle time.
"Agent Guidance" described here manages the content of a conversation. The "Customer Profile" module on the other hand stores permanent information about customers.
All modules of CIM work seamlessly together and exchange the same notion of "customer".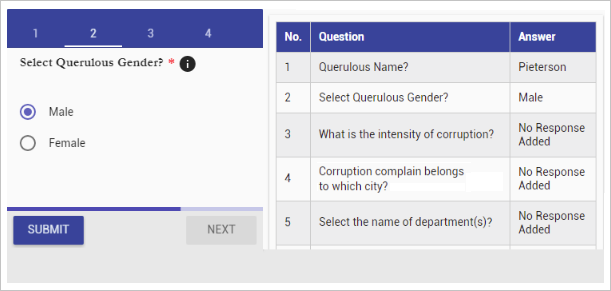 Forms & Call Scripts/ Conversation Guides
Agents use guided call scripts to ask a certain set of questions and gather customer information.
This ensures you deliver a consistent customer experience for defined use cases.
The forms module is part of EF CIM (Customer Interaction Management), and it's RESTful API's make conversation results available to other applications. You can for example use results from a conversation to trigger a follow-up workflow or an outbound call.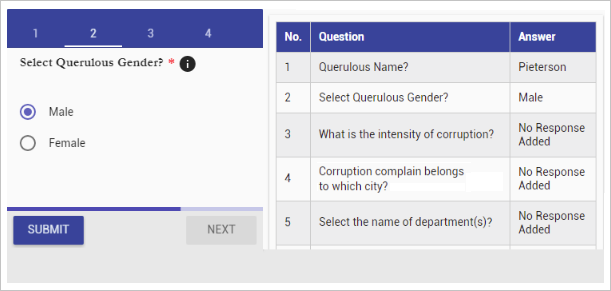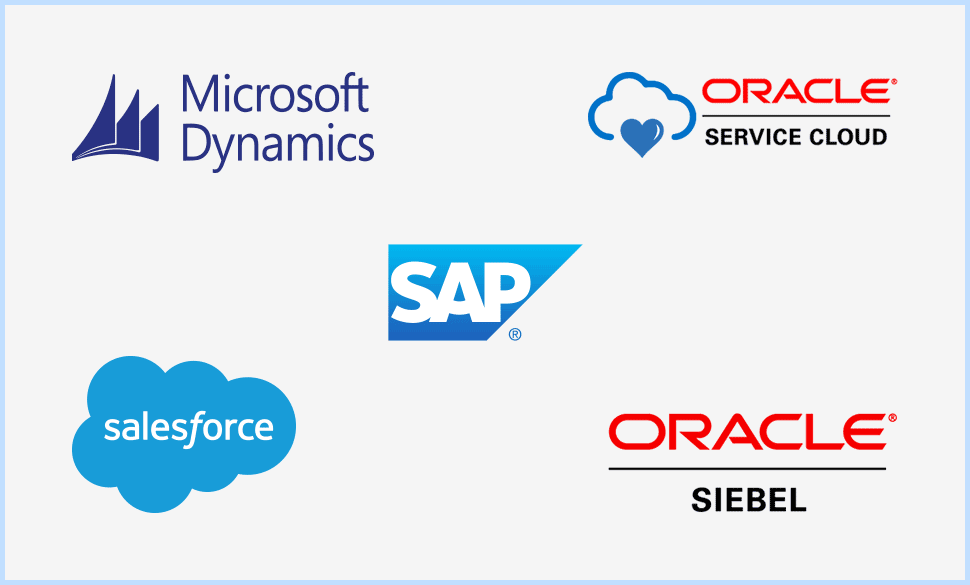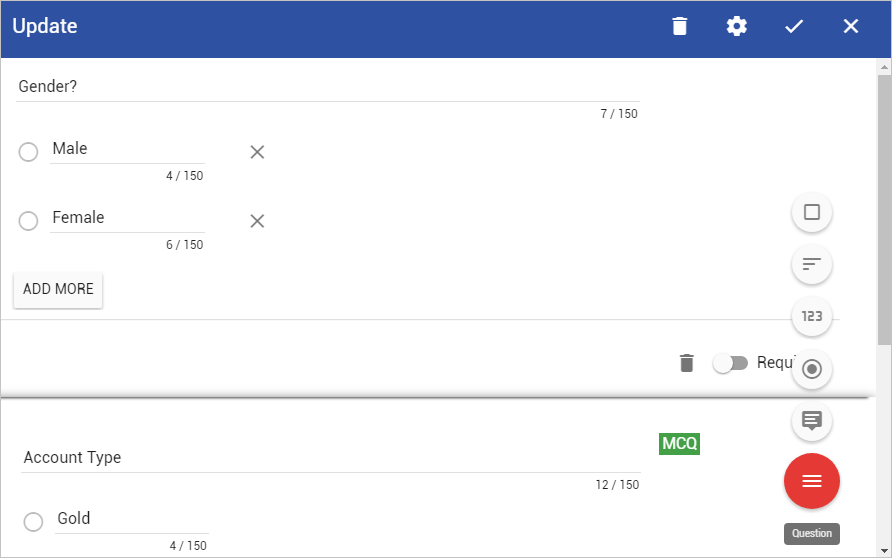 Administration Interface
Contact Center managers can create a form as a call script (to be followed sequentially step-by-step by your  agents during calls) or as a plain form (to populate/change customer data in any sequence). Interactions are automatically linked to a Dialed Number (DN), customer, queue or an outbound campaign. Users can create the following types of fields or questions in a form:
Combo/ Dropdown

Short answer text

Multiple choice

Checkbox

Linear Scale or Range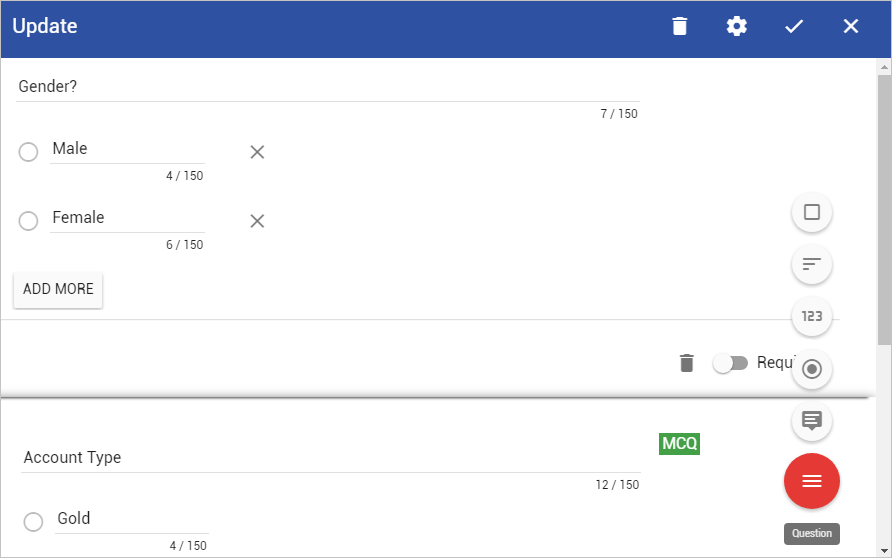 Finesse Gadget
Forms&Scripts gadget in Finesse will pop-up the call script or the form when a call arrives on a specified DN, queue or a campaign. On the left, the gadget shows all questions/ fields in the form and on the right, the feedback/answers to the questions as submitted by the agent.
Form Fields: These are the questions or form fields, added by the administrator while defining the form.

Submit record: A submit button at the end will close the form and the recorded feedback will be updated in the database.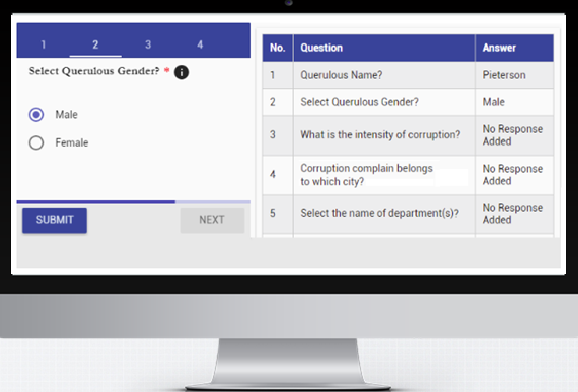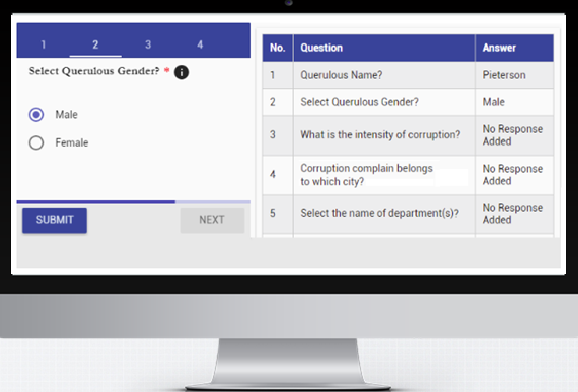 Benefits
Create customized forms to address your business needs on the fly without involving IT Staff

Design several forms/ scripts for handling different types of calls such as sales inquiries, billing complaints, outbound campaigns/ surveys

Integrate with the CRM of your choice

Save time in training new resources with the use of ready-made questionnaires

Bring more efficiency in call handling with reduced waiting times and minimized call transfers
Common Use Cases
Provide scripts to agents for handling common queries or callback requests for certain skillgroups

Create questionnaires for agents to capture customers' voice

Design forms to register new purchase orders in a marketing or sales campaign

Configure complaint forms to lodge customer complaints

Create well-structured forms to record customer information and record changes in CRM
Customer Interaction Management
Schedule, track, score customer interactions and context, linked to your CRM