Customer Interaction Manager (CIM)
Cisco Unified Contact Center Express (UCCX), Enterprise (UCCE or PCCE)
Track customer journeys across channels on-prem
CIM allows you to plan, execute and track any form of customer interaction across all interaction channels (chat, voice, email, bots,..) . Marketing Clouds, CRM and reporting solutions can retrieve this information via open API's.
CIM includes campaign planning and execution, tracking details of any interaction (chat, AI info, recorded voicefiles, chat transcripts), and scoring/ analyzing the same.
All information can be stored on-or off-premise.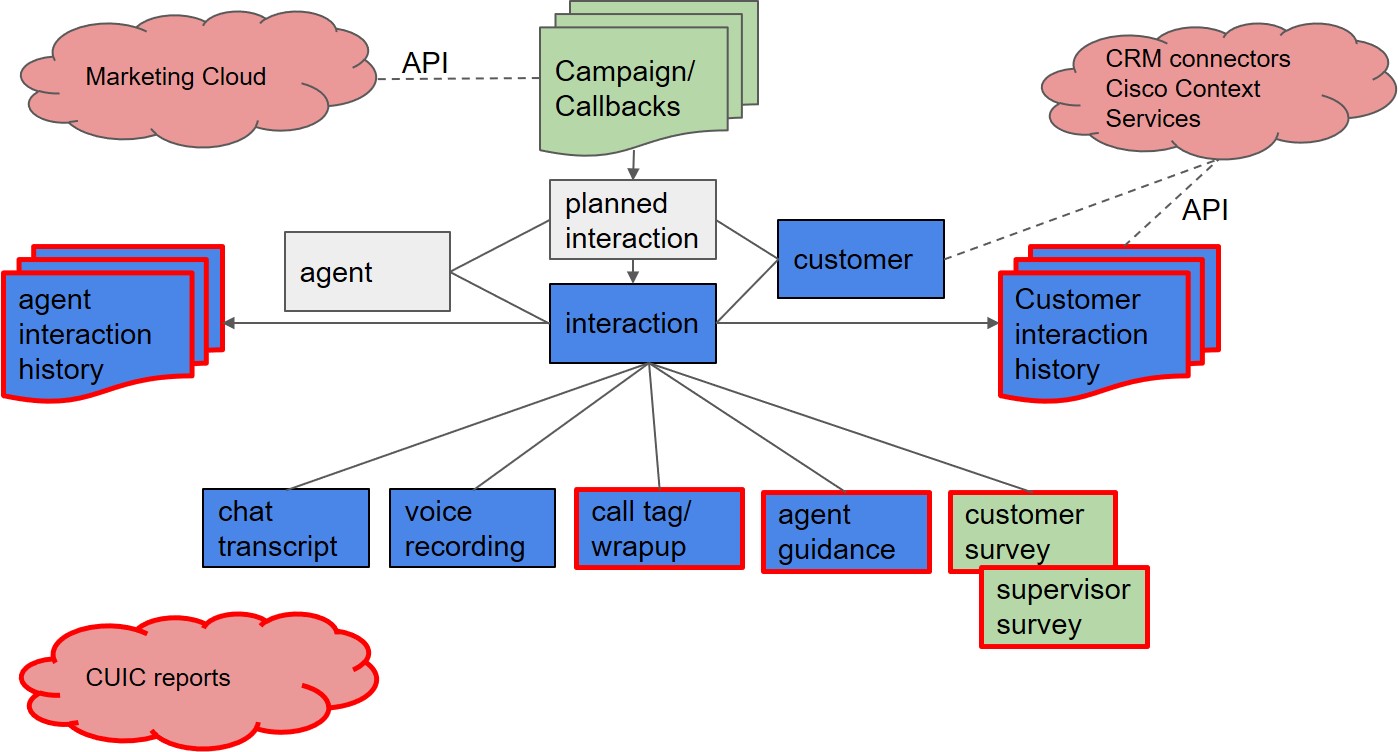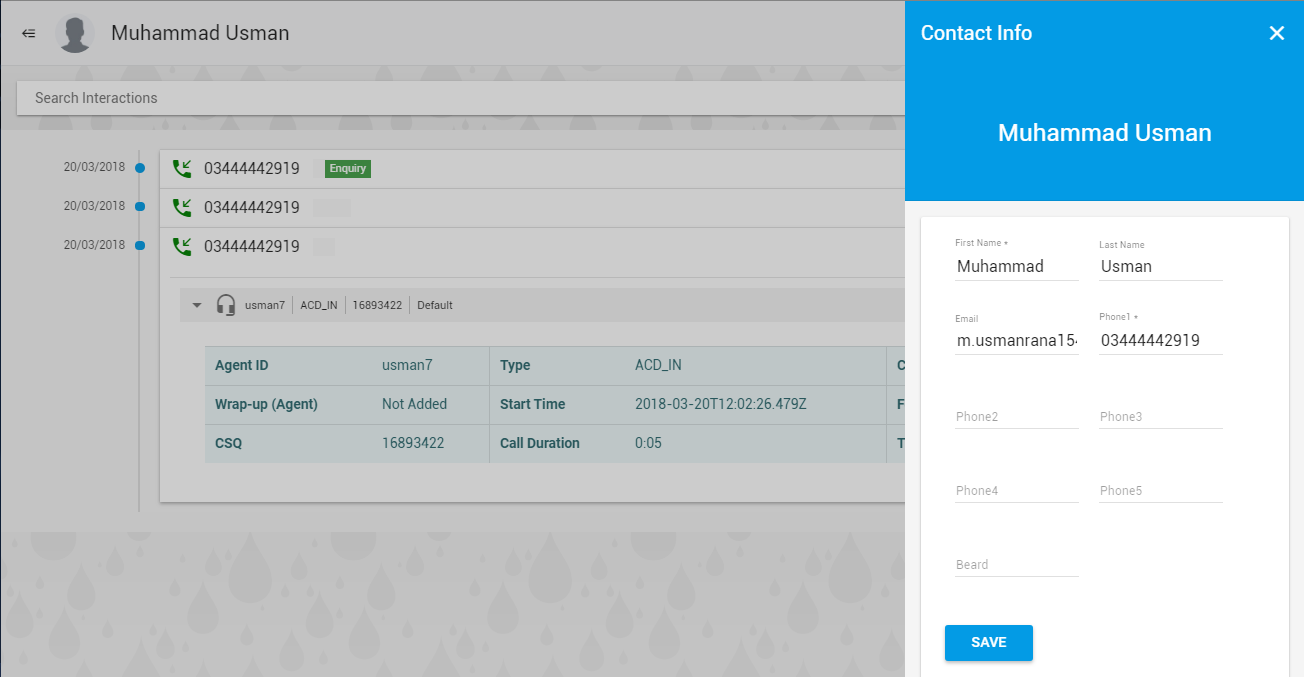 Customer Profile. Interaction History. Customer Context.
Manage customer profiles with:
Various customer identities such as phone numbers, email address. Works as a Contact Address Book or Phone Book.

Customer preferences such as preferred language, contact timings, secured PIN, preferred agent

Customer classification such as VIP, malicious, or more.
The customer profile automatically pops up on the screen when a call comes in. Context-sensitive interaction history is also presented to the agent for journey tracking. 
An interaction could be an inbound call having an IVR activity (an IVR trail) and one or more agent activities such as call wrap-up/ call transfer / conference call. Other interaction types including SMS, Email, chat, social media will also be supported as part of a future release.
Learn More
Campaigns
Linking customer profiles to campaign contacts, ExpertFlow Campaign Manager makes it possible to create campaigns based on customer identifiers such as VIP, malicious, DNC or any other field.
Based on the history of calls to the customer, the business can also decide a better customer engagement policy, such as to provide a promotion to eligible or interested customers only.
*Integration with Expertflow Campaign Manager is a part of a future release
Callback Solution
Schedule an automatic callback for an abandoned call or other call outcomes. Based on the outcome of the last interaction, the solution can automatically push certain contacts for a callback.
Customers can also request for a callback from the company website through Expertflow web widget. Each callback request is  also logged in CIM as part of the customer interaction history. 
*Integration with Callback Solution is a part of a future release
Learn More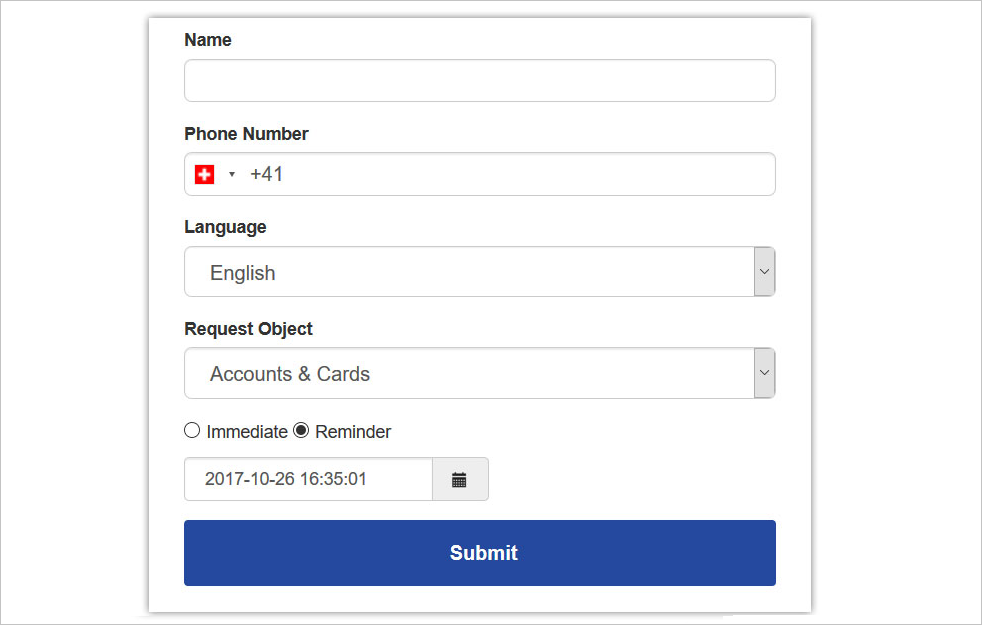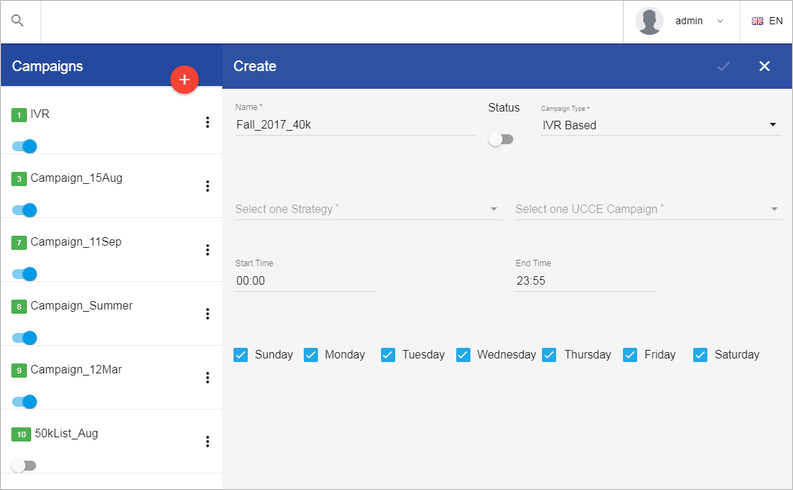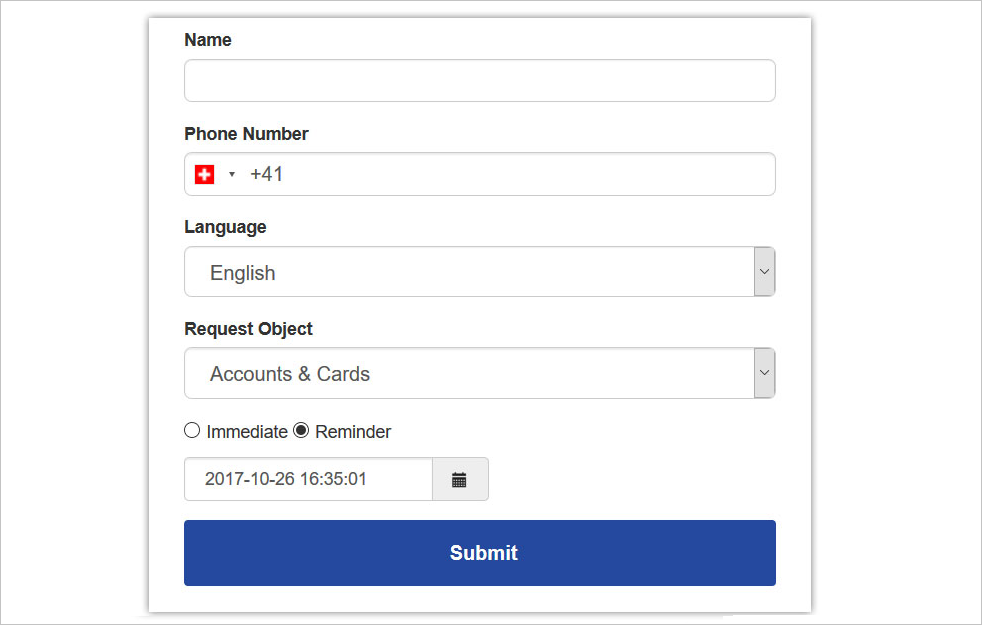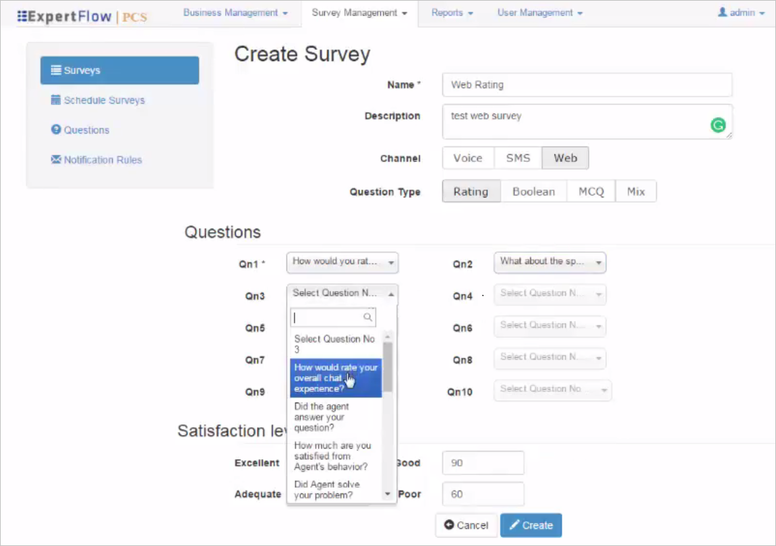 Quality Assurance / Surveys
Together with Collaboration Surveys, CIM creates an activity for each post-interaction survey happened with a customer. The survey interaction contains the rating or satisfaction score given by a customer to a customer interaction.
These survey scores are available within the Interaction History gadget to supervisors to take further actions, for instance, rate the performance of the agent by taking into account the customer satisfaction feedback.
*Integration with Survey solution is a part of a future release
Learn More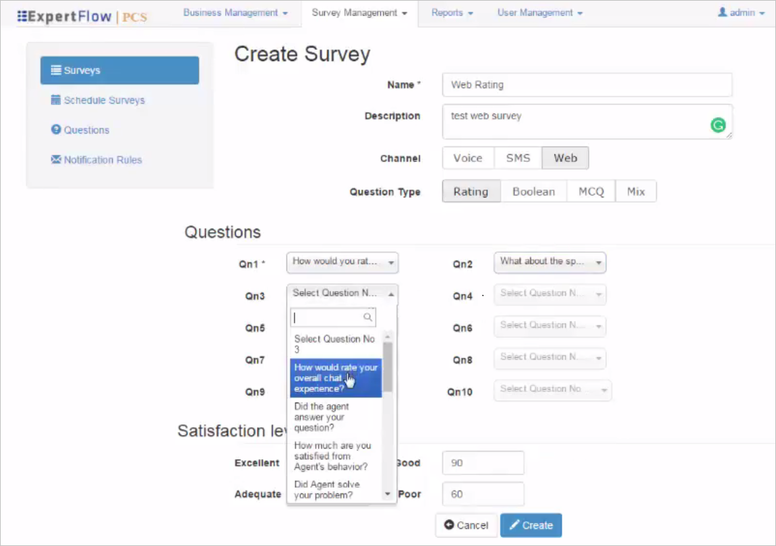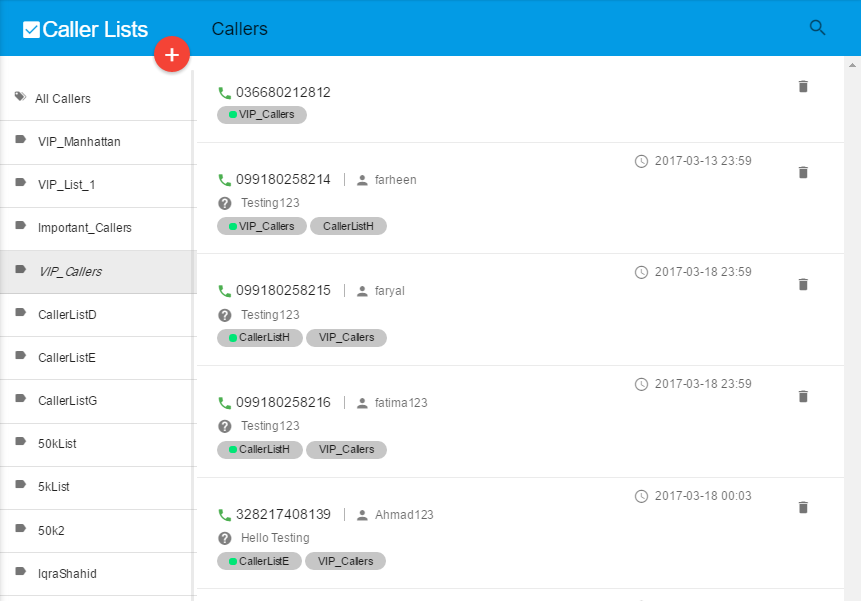 Tagging and Wrap up
With CIM Wrap-up gadget, an agent can add tags or labels and assign wrap-up reasons to a customer interaction. The tagged interaction is stored in CIM. 
This helps to have reason-based segregation of interactions in reports.
*Integration with Tagging & Wrap-up gadget is a part of a future release
Learn More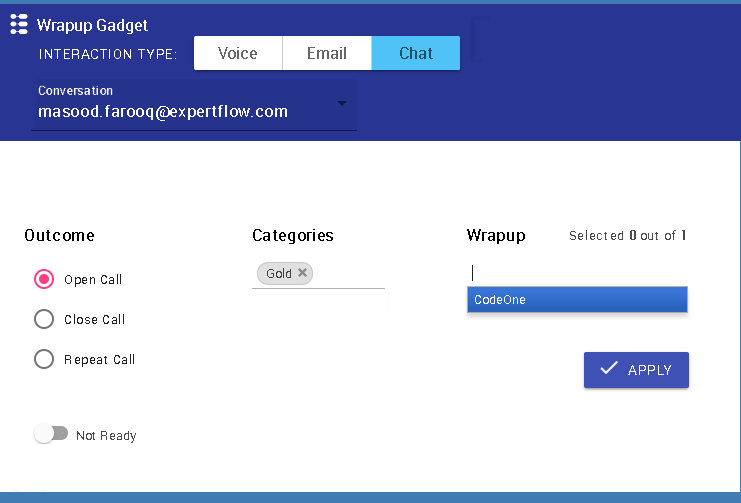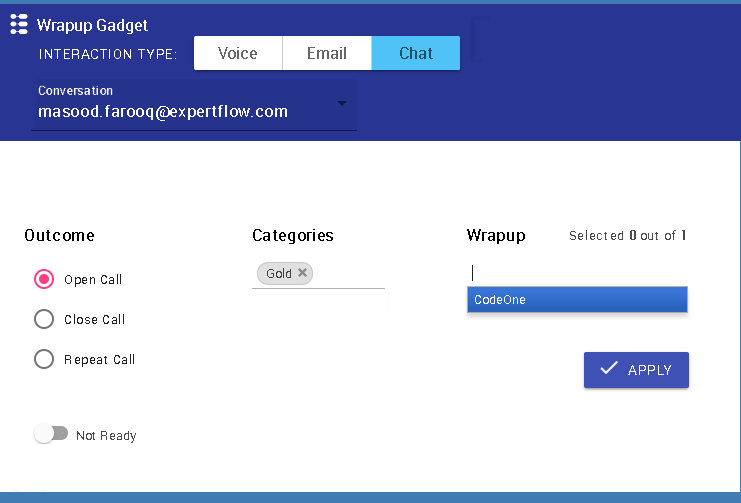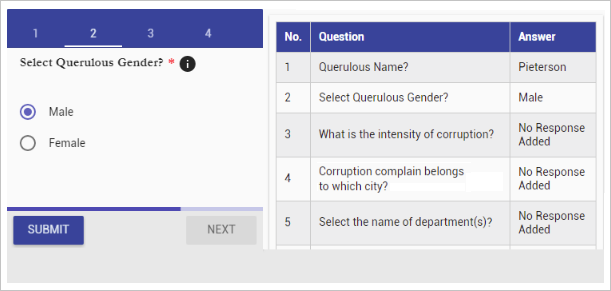 Agent Guidance Scripts
With Expertflow Agent Guidance, Cisco contact center agents can use pre-designed call scripts on an inbound/outbound interaction.
CIM creates an activity and stores a link to the customer feedback or the filled-in agent script as part of the customer interaction for reporting purposes.
*Integration with Agent Guidance is a part of a future release
Learn More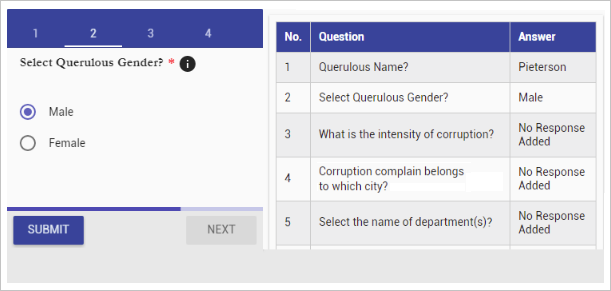 Customer Interaction Management
Schedule, track, score customer interactions and context, linked to your CRM