Customer Interaction Management
Cisco Unified Contact Center Express (UCCX), Enterprise (UCCE or PCCE)
The Customer Interaction Management solution is a hub for all your data related to customer interactions, starting from campaigns to planned interactions to executed interactions. Interactions are linked to customer and agent objects. Grouping interactions allow agents to see their own interaction history, or the one of the customers. Each interaction can be linked to voice recordings (or chat transcripts), call tags, results from the agent guide, and contain scoring information from the customer or QA/ supervisor survey.
The various Finesse gadgets of CIM (Customer Profile, Interaction history,.. - blue elements on the image to the right) and other Finesse Gadgets (Internal Chat, reporting dashboard...) provide a customizable unified desktop for multi channel callcenter agents. This workspace can consolidate interactions of chat, social media, SMS, Email and phone calls. It also acts as an effective replacement of the former Cisco Agent Desktop (CAD).
All blue elements (image to the right) are viewable as Finesse gadgets, all elements with red borders are represented in CUIC reports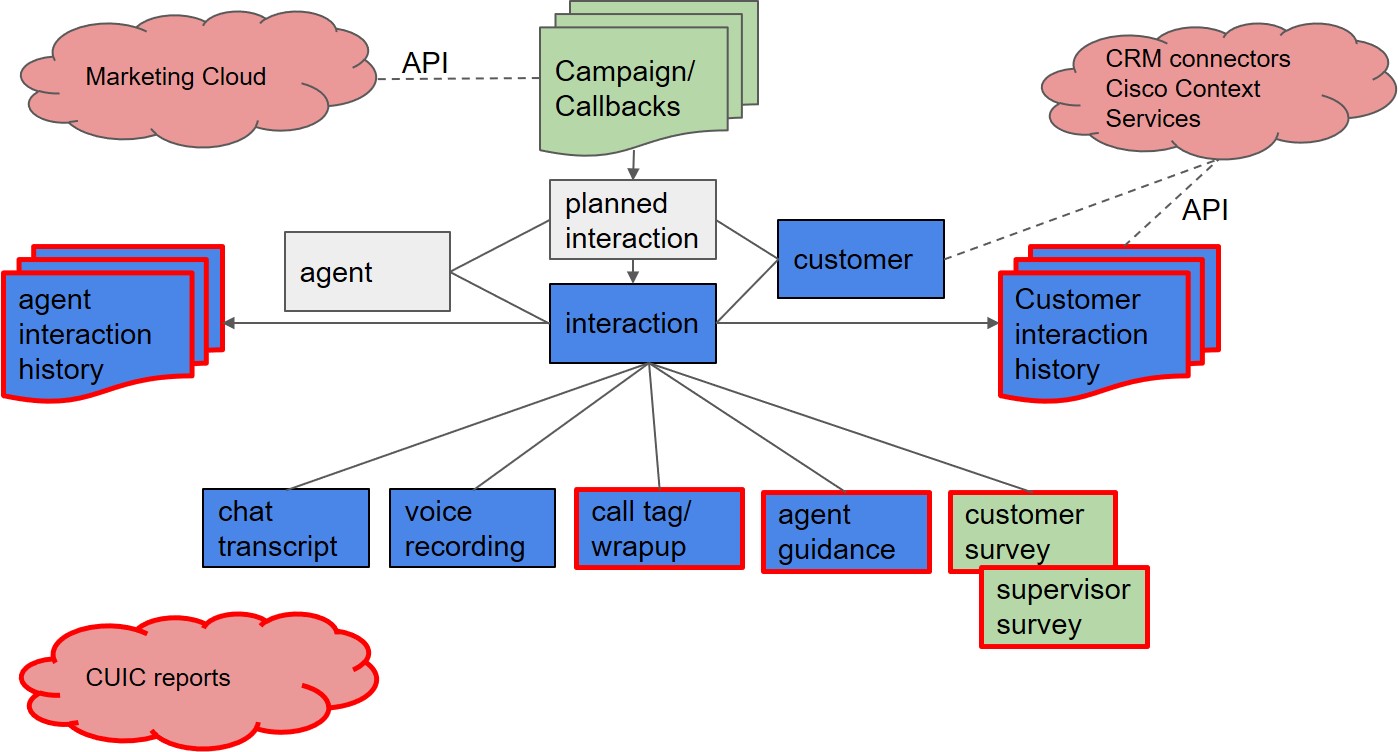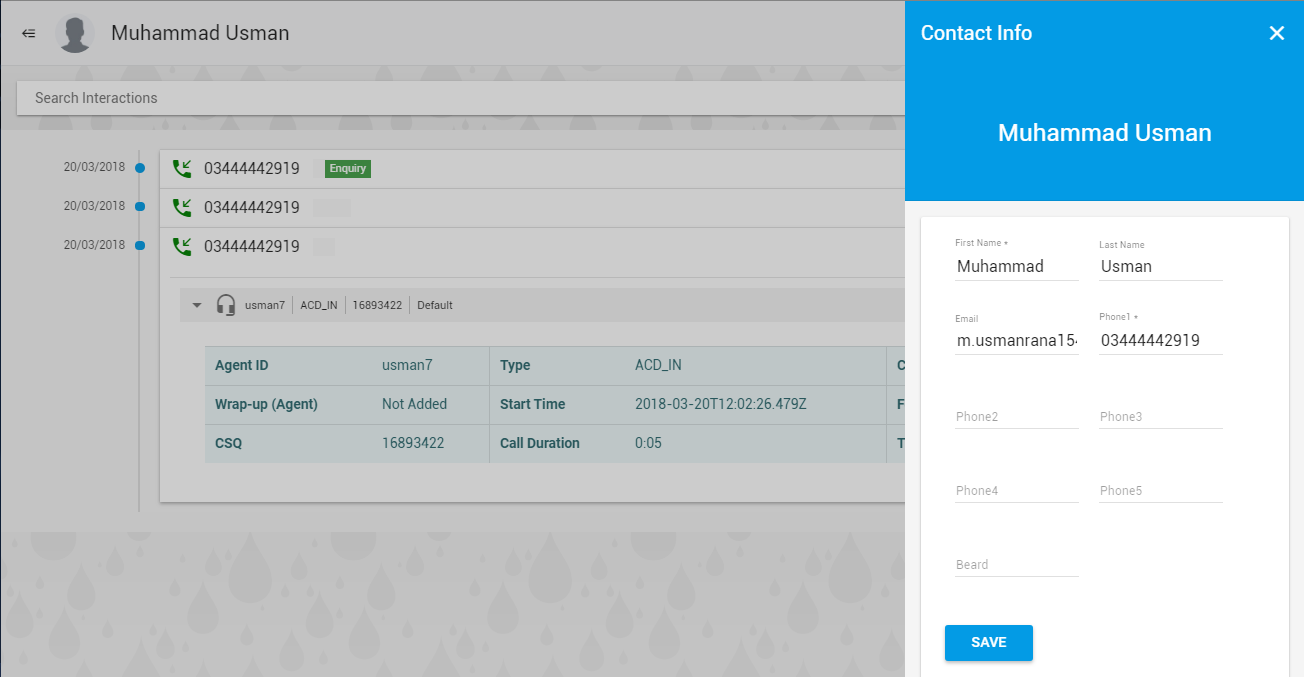 Customer Profiles & Interaction History
Add/ Edit customer profile information such as language, status, account numbers, PIN, preferred agent, address, phone numbers, email address, social media profiles and others.View customer screen pop and customer interaction history on the agent desktop. Sync customer records from your CRM on to your premises.
Learn More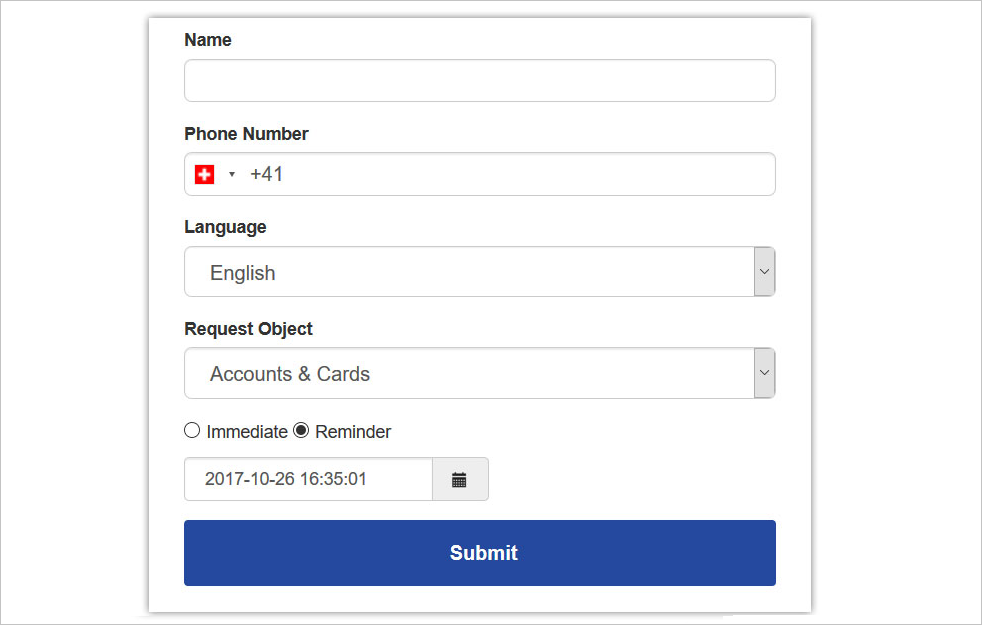 Callback Management
Callers can request a call back either from a webpage or while waiting in a calling queue. Callbacks can also be scheduled on the preferences of the customer if and when they need to be called back.
Learn More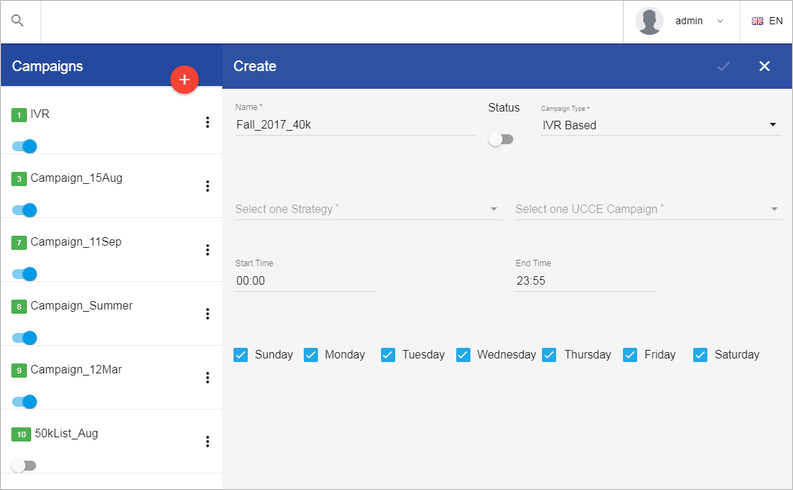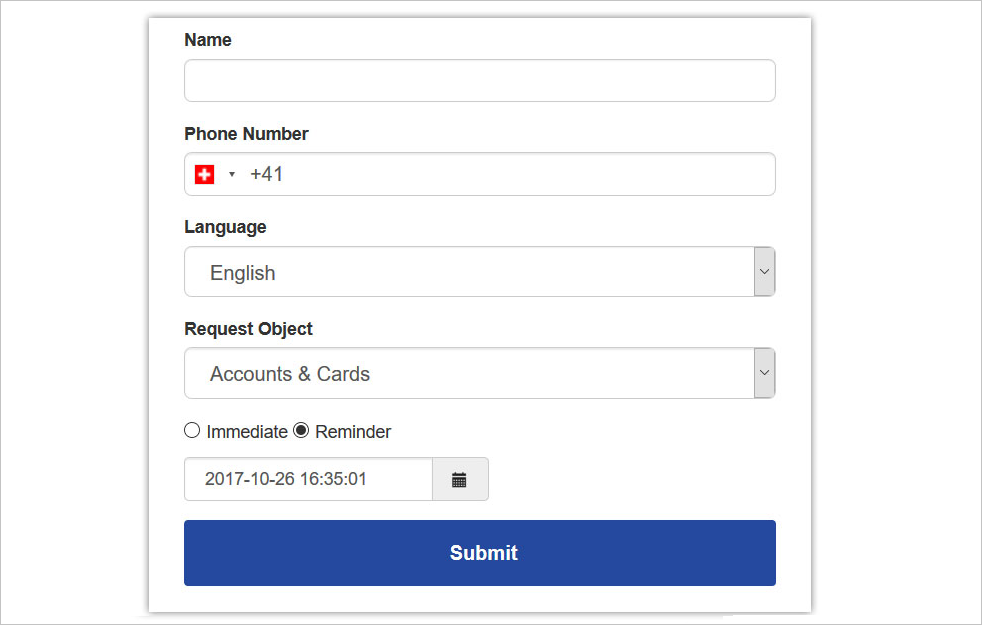 Quality Assurance / Surveys
Quality assurance officers can listen to and then score recorded voice calls (requires the Voice Recording module of CIM).
Independently, customers can also give their (satisfaction) scores on the same calls. Survey questions can run on the IVR, via a separate call back, with an SMS dialogue or via a web interface.
You can run multiple surveys on the same conversation: From one or multiple Quality Assurance officers, as well as from the customer.
Learn More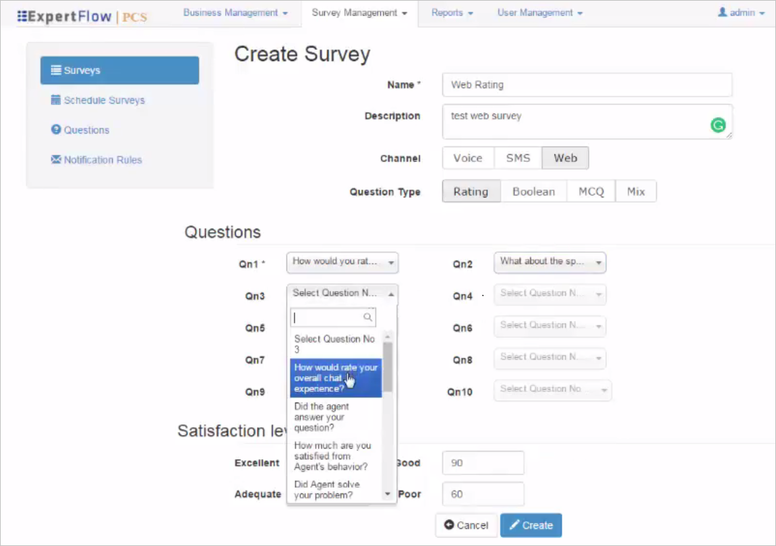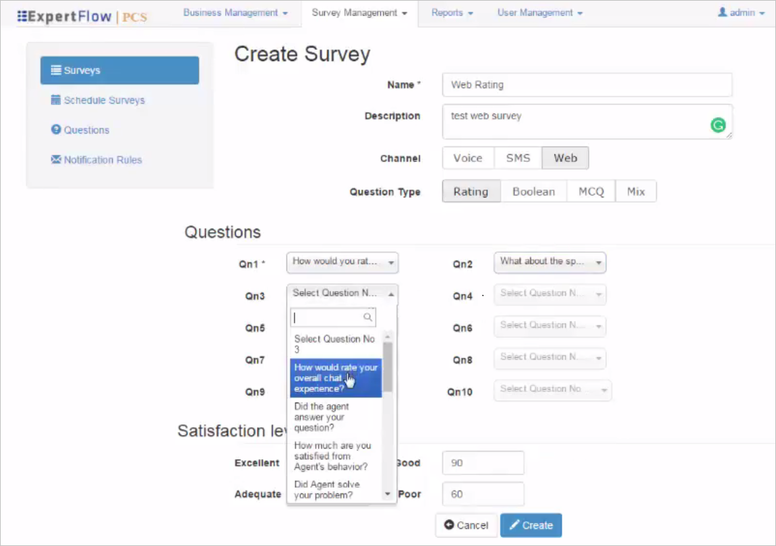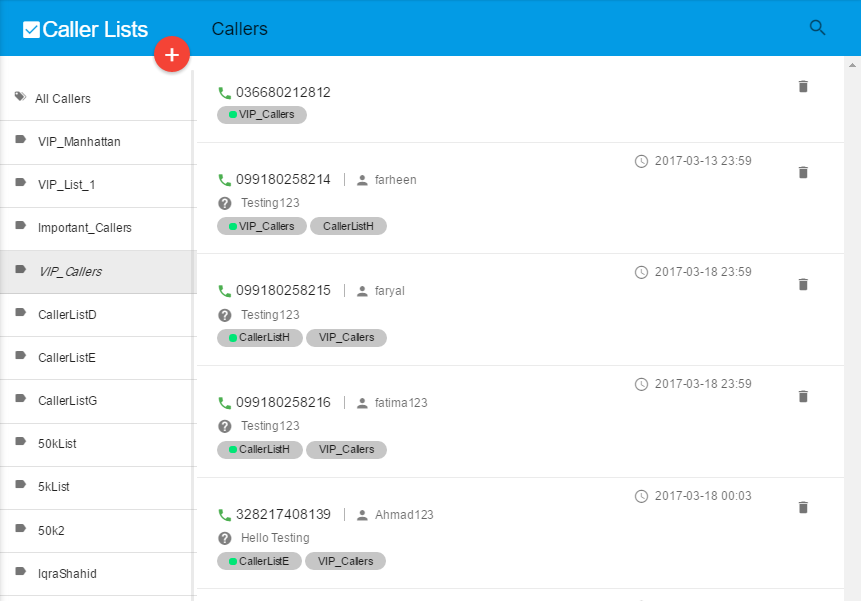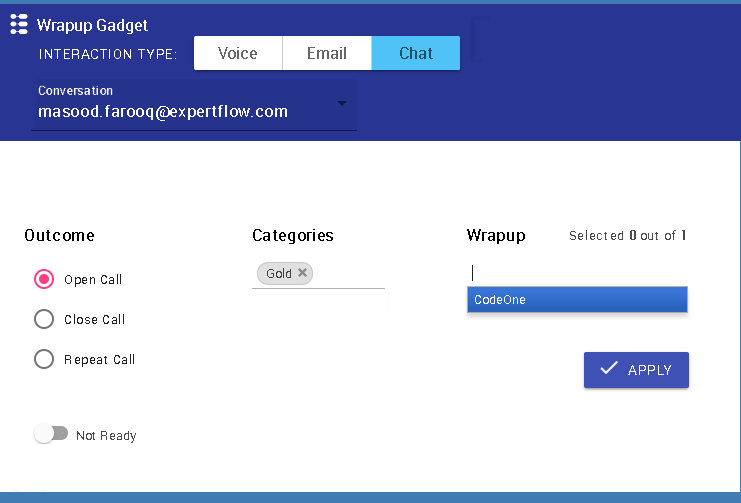 Tagging and Wrap up
Add tags or labels and assign wrap-up reasons to your interactions, make them visible in reports to have reason-based segregation of the interactions.
Learn More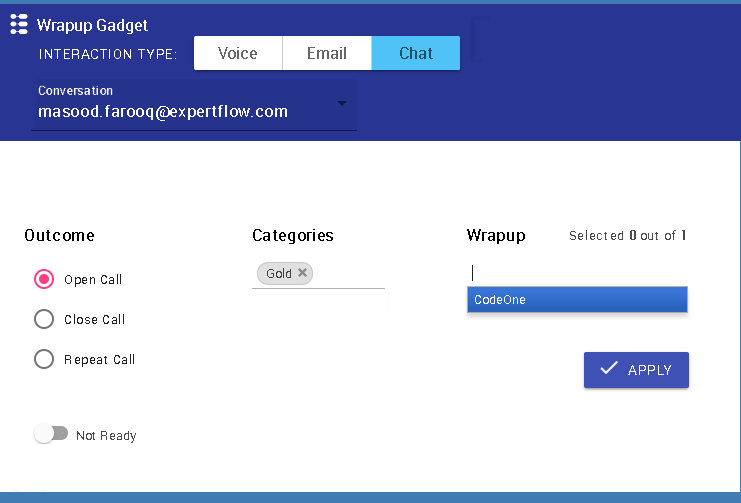 Agent Guidance
Agents can use either step-by-step call scripts or static forms for coherent conversations. Multiple conversation scripts/ guides can be triggered based on CallType or Customer Fields, and can be edited on-the-fly by non-technical staff.
Learn More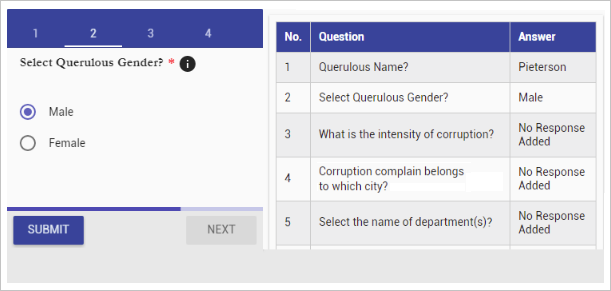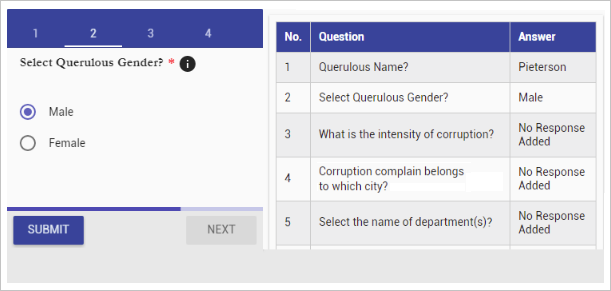 Customer Interaction Management
Schedule, track, score customer interactions and context, linked to your CRM