Outbound Campaign Manager
Cisco Unified Contact Center Express (UCCX), Enterprise (UCCE or PCCE)
Multichannel List and Campaign Manager with customizable call strategies and execution control.
Run interactive, agent or non-agent based campaigns (IVR/ SMS), manage campaign contacts, store interactions data, and decide the follow up actions based on the interaction history (such as follow up campaigns based on call wrap-ups).
Call Strategies
Define rescheduling strategies such as number of retry attempts and the channel of the attempt, voice or SMS, for selective call results.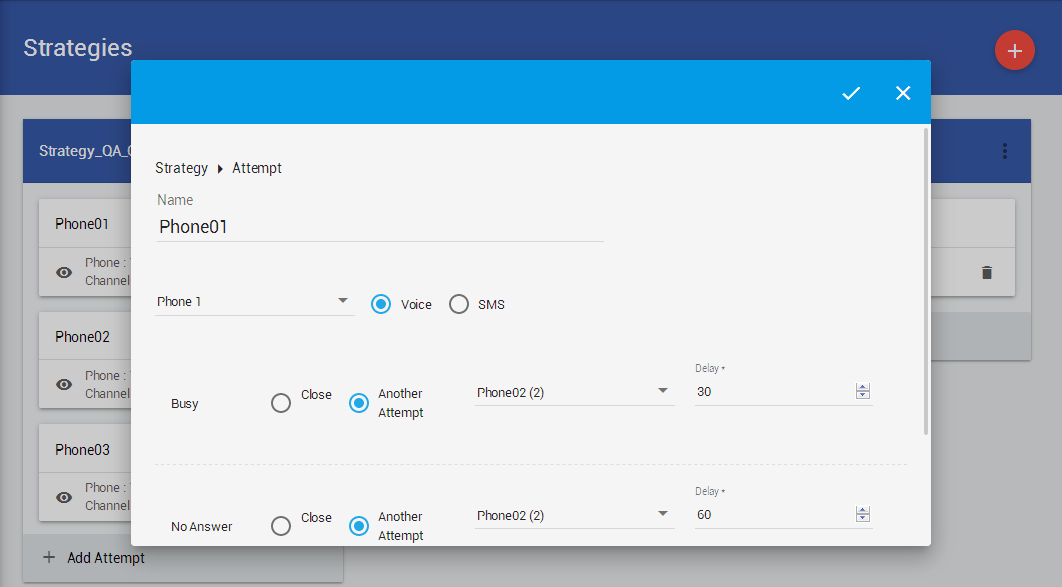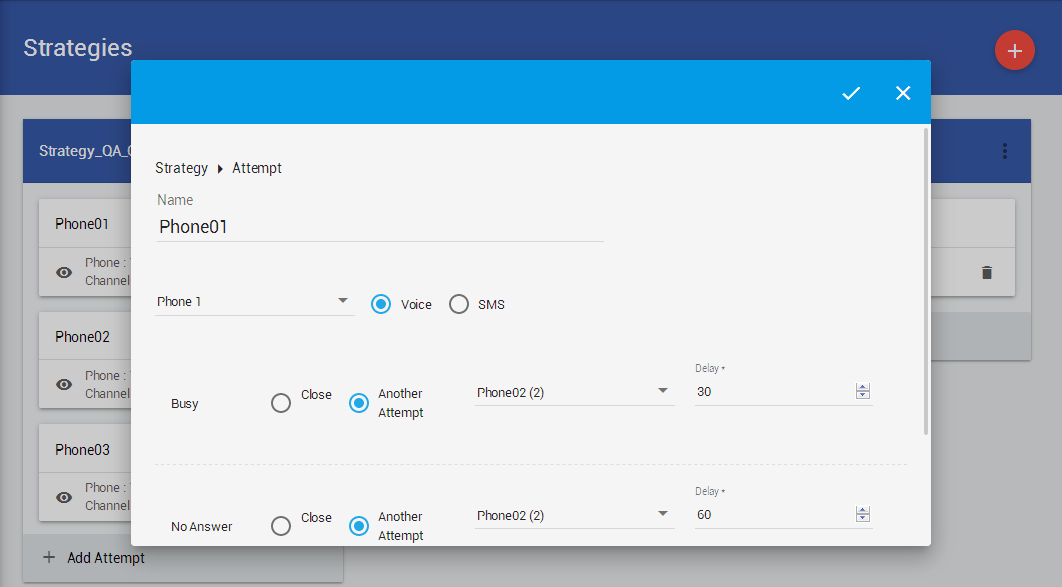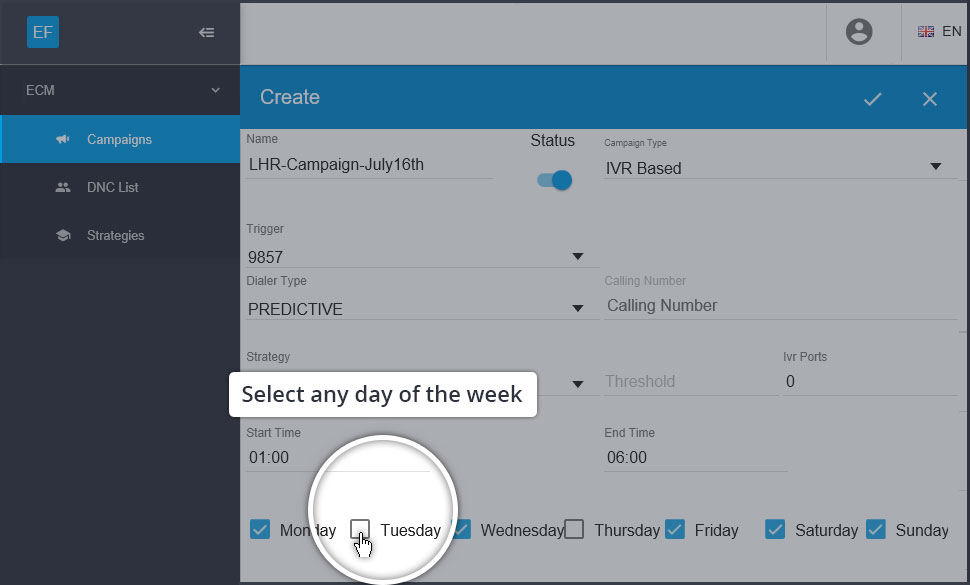 Campaign Schedule
Control campaign execution by defining hours of the day, days of the week when a campaign should run.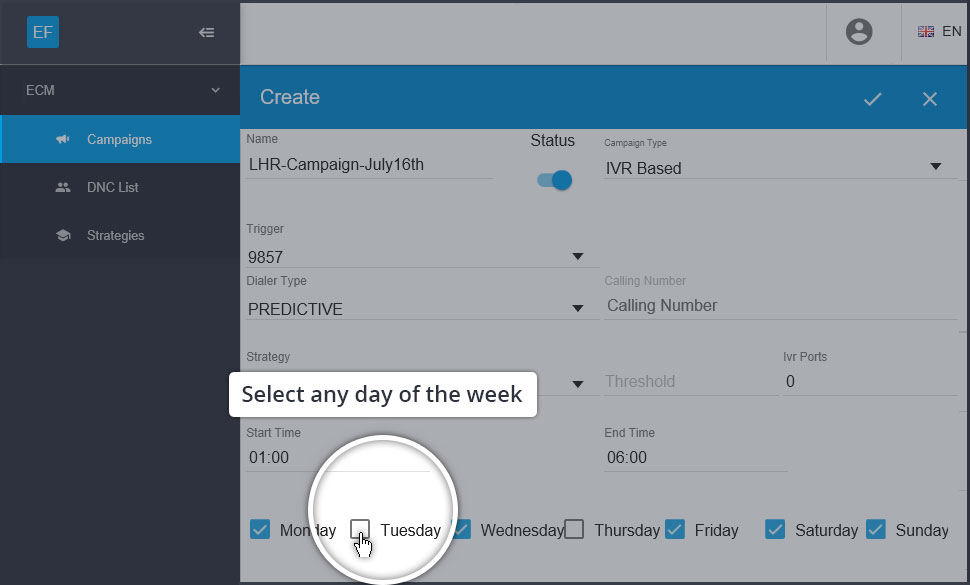 Start, Stop or Resume campaigns on the go
Toggle to start, stop, and resume ongoing dialer campaigns.  The application keeps track of the point where the dialing was stopped and resumes from this same point. 
Contacts that were already transferred to the dialer before the campaign abort, will still be dialed.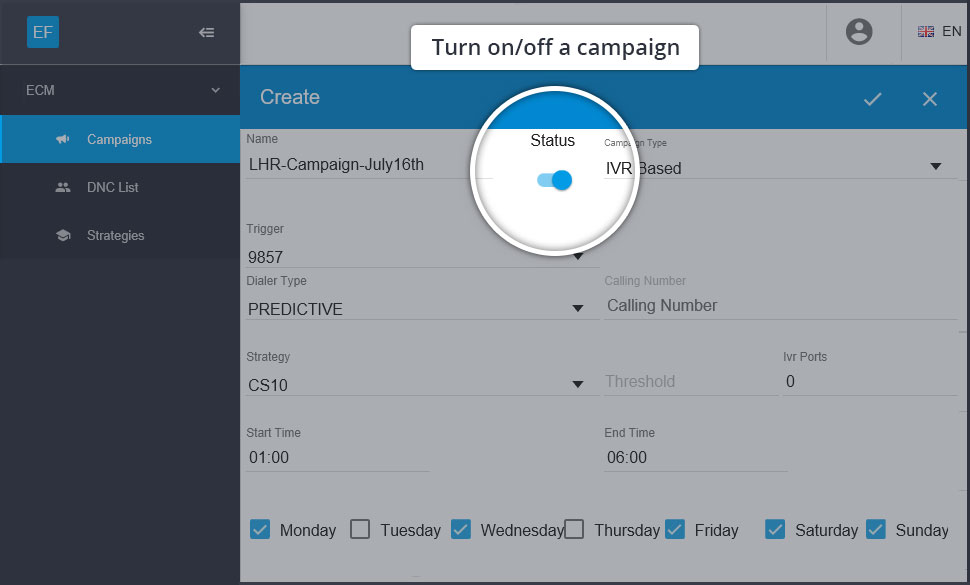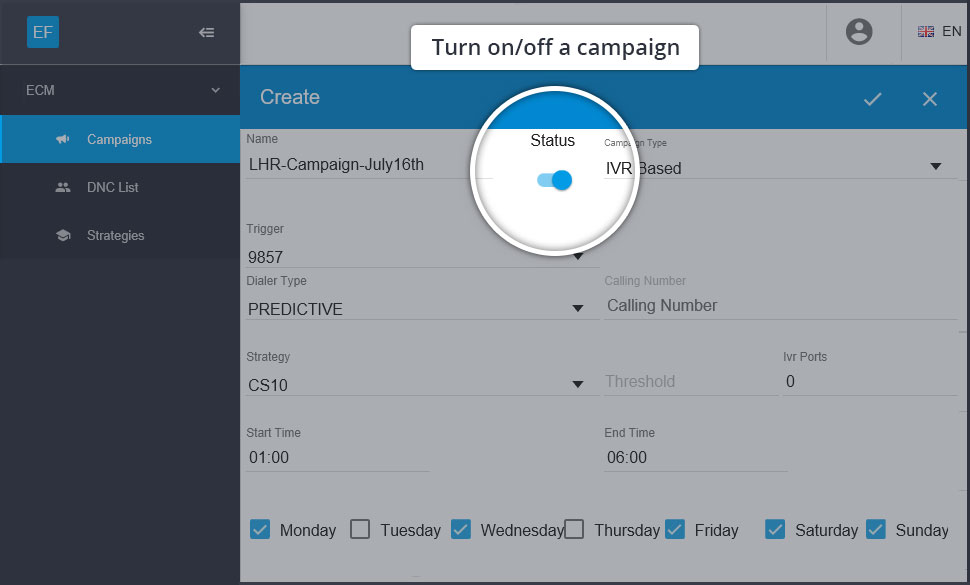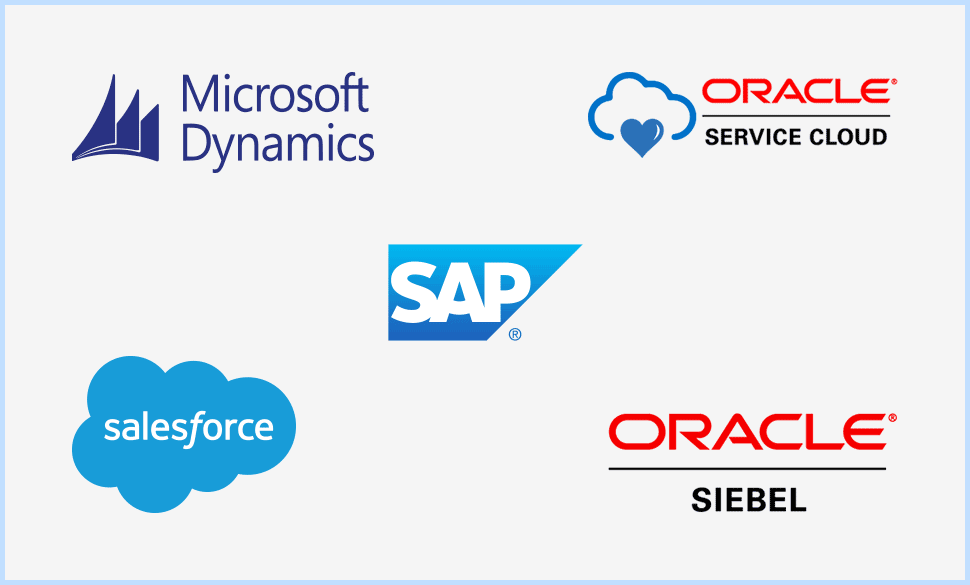 Integration with your CRM or Marketing Cloud
RESTful APIs allow you to create control your outbound call and SMS campaigns directly from your CRM or Marketing tool. This includes all steps ranging from creating a campaign to updating results to the marketing tool. Marketeers can work primarily with their preferred CRM or Marketing tool without having to worry about the dialer or campaign manager.
Read API docs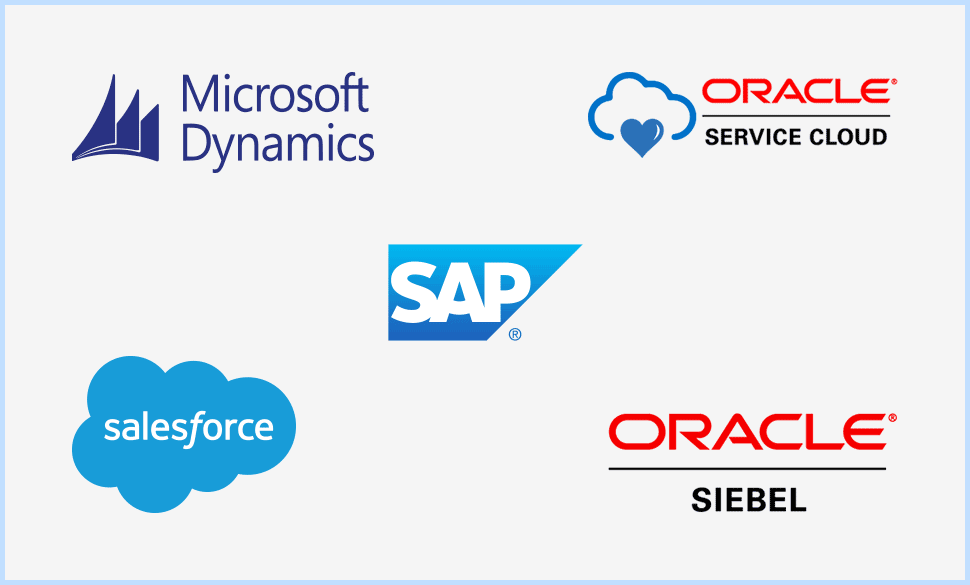 Dynamic changes to campaign prompts
Easily change the campaign prompts on the fly. Empower your CCX supervisors to add/remove CCX IVR prompts as per the needs of the business.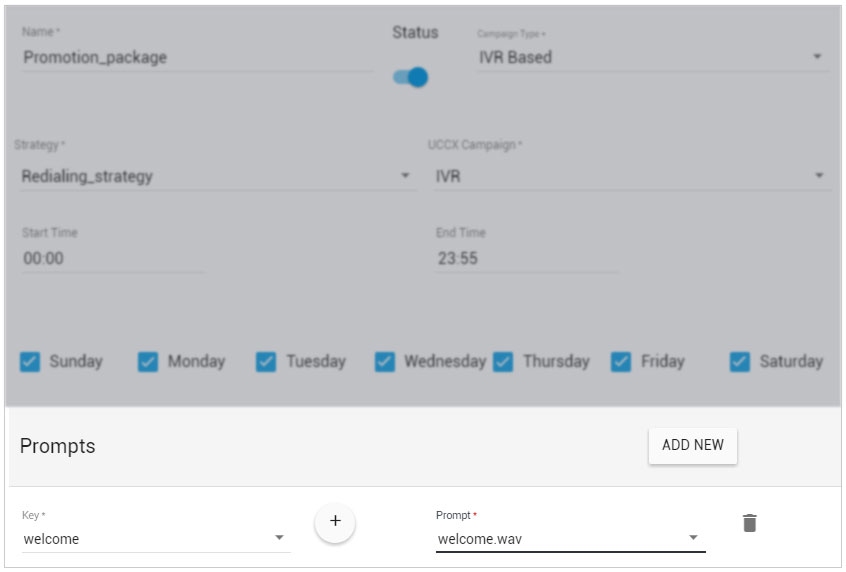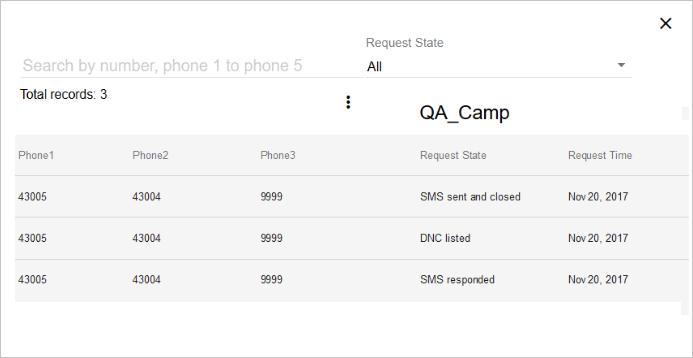 Real-time Campaign Reports
View real-time reports in ECM to see the status of a customer contact in the campaign in near real-time.
CUIC Historical Reports for CCE
View consolidated and detailed historical reports to see what happened to your campaigns. Drill down on the call results to see what happened to an individual call.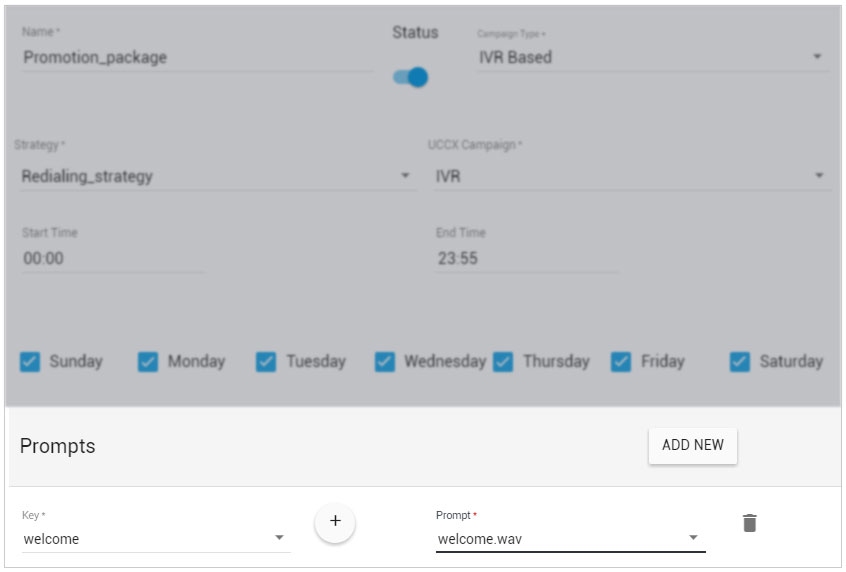 Customer Profiles
ECM is part of CIM (Customer Interaction Manager) solution which gives you advanced controls over managing your customers. Store customer's basic identification information along with service classification and customer preferences.
This lets ECM take decisions such as when to dial a customer based on his preferred time to call, check before dialing if a contact is marked as DNC and/ or connect the call to a preferred agent. 
See reports on status of each customer in a campaign such as "Pending", "Dialed", "Failed".
Learn More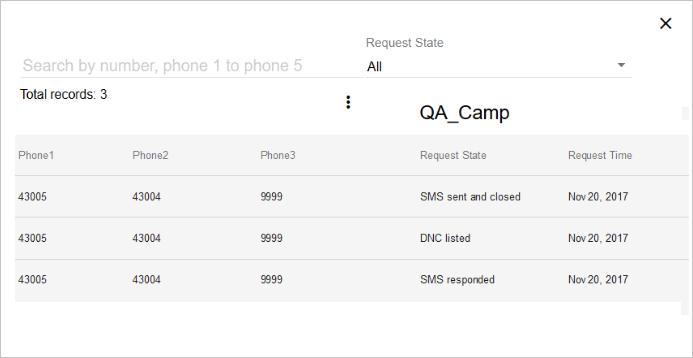 Interaction History
With CIM Interaction History module, keep the interaction history of a contact to decide on follow-up actions. For instance,
Make a callback only if the customer has not already called in
See the reason why a customer is being dialed 
See the past interactions of a customer while dialing an outbound call
Trigger follow-up campaigns based on certain wrap ups
Connect the callback to the last agent who handled the previous call
Learn More
Agent Guidance Scripts
Design and link intelligent call scripts with outbound campaigns to guide agents during campaigns OR design plain feedback forms to allow agents to ask certain questions and record customer feedback, to better analyze customers' trends and interests. For instance, register a new order based on the customer interest while dialing in a marketing campaign. This requires Agent Guidance module of CIM. 
Learn More
Hardware Requirements
See Hardware Sizing sheet for accurate machine specifications.
Software Requirements
| | |
| --- | --- |
| Operating System | CentOS 7 |
| Browser | Mozilla Firefox (55.0) |
| Docker CE | Docker CE 18+ and docker-compose |
Compatibility with specific versions of Cisco Contact Center Express and Enterprise
Cisco Unified Contact Center Enterprise (UCCE)
Cisco Unified Contact Center Express (UCCX)
| | |
| --- | --- |
| versions | 10.6 and higher (premium) |
| Feature | ECM | Cisco CCE 11.0 and earlier | Cisco CCE 11.5 and 11.6 | Cisco CCX 11.5 or earlier |
| --- | --- | --- | --- | --- |
| End-2-end campaign management from CRM applications using RESTful APIs | | – | Limited – without call results logging | Limited |
| User-defined call attempts | | Limited | Limited | Limited |
| Blended call rescheduling strategies (voice/ SMS) | | – | – | – |
| Campaign schedule – days of week, hours of the day | | Limited | Limited | – |
| Pause, resume campaigns on the fly | | – | Limited. Stops all Cisco campaigns | Limited |
| Partial pause/resume campaigns with filters | | – | – | – |
| Contacts Upload Status Report | | – | – | – |
| Maximum active campaign limitations | Unlimited | Unlimited | Unlimited | 15 |
| Automatic import of contacts list | | – | – | – |
| LIFO (Last_In_First_Out) dialing | | – | – | – |
| Change CCX IVR campaign prompts on the go | | – | – | – |
| Consecutive/alternate redialing options among multiple phones of the customer | | – | – | – |
| Single management console for voice, SMS campaigns | | – | – | – |
Customer Interaction Management
Schedule, track, score customer interactions and context, linked to your CRM