Outbound Campaign Manager
Cisco Unified Contact Center Express (UCCX), Enterprise (UCCE or PCCE)
A multichannel campaign manager that can work with lists, individual callback requests, as well as external data sources.
Run interactive, agent or non-agent based campaigns (IVR/ SMS/ Chat), store interaction data, and trigger agent-based or anonymous surveys/ questionnaires.
Documentation
Show Pricing
API Developer Guide
Forum / FAQs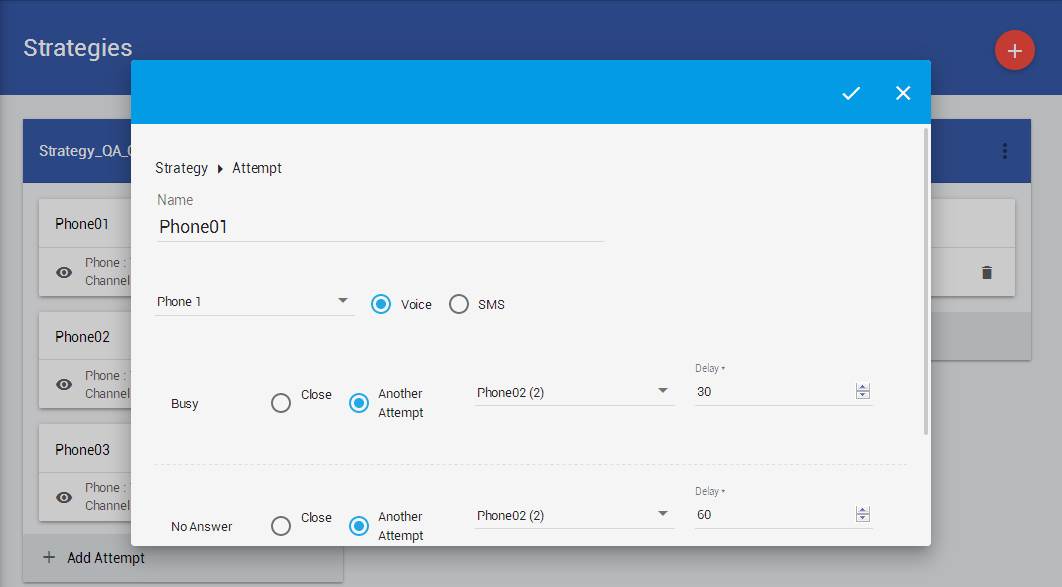 Call Strategies
Define rescheduling strategies such as number of retry attempts and the channel of the attempt, voice or SMS, for selective call results.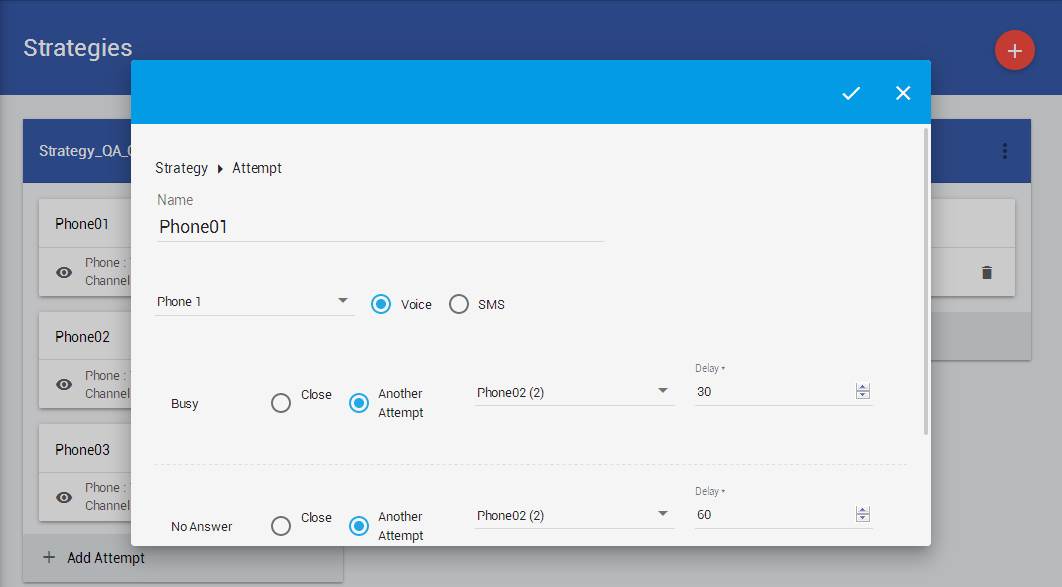 Campaign Schedule
Control campaign execution by defining hours of the day, days of the week when a campaign should run.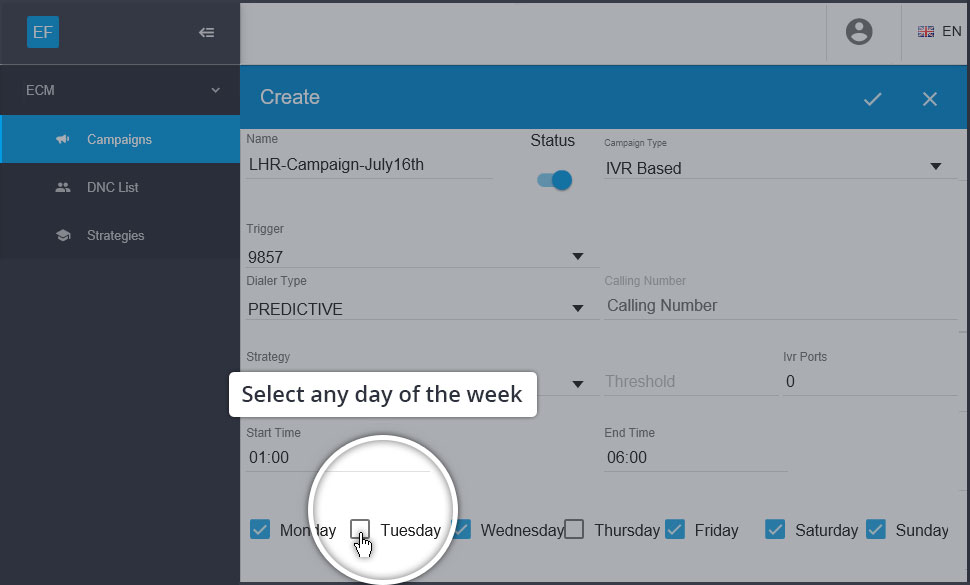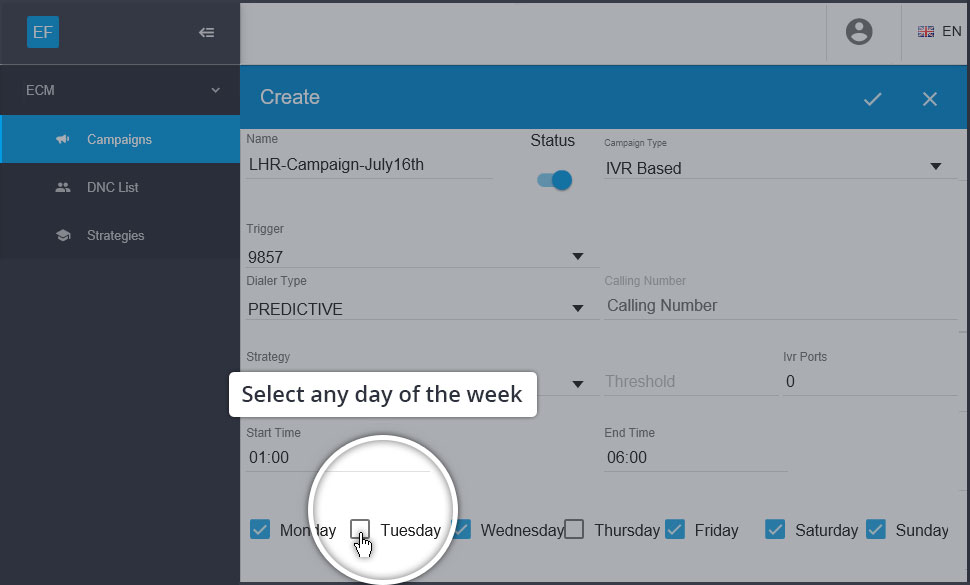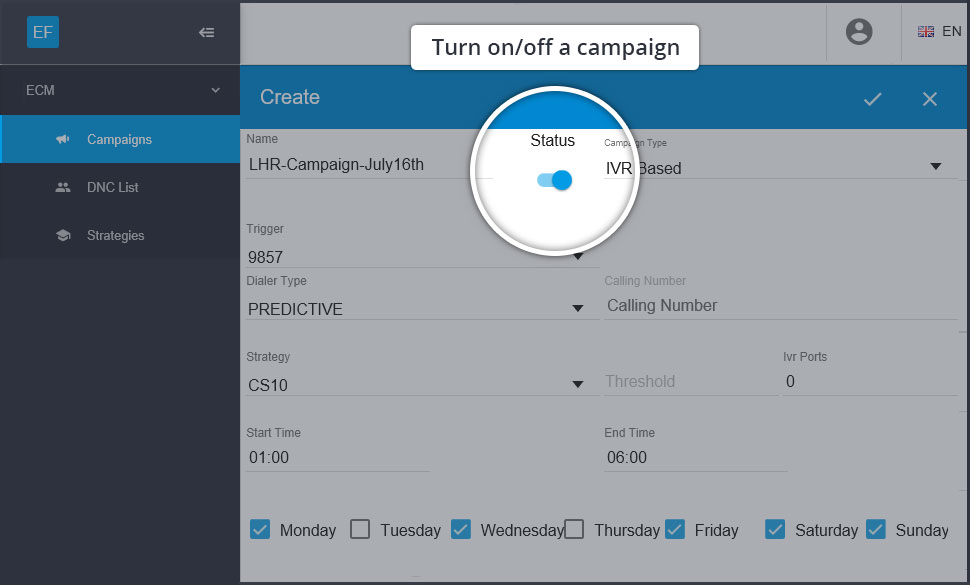 Start, Stop or Resume campaigns on the go
Toggle to start, stop, and resume ongoing dialer campaigns.  The application keeps track of the point where the dialing stopped and resumes from this same point. 
Contacts that got transferred to the dialer already before the campaign abort, would still be dialed.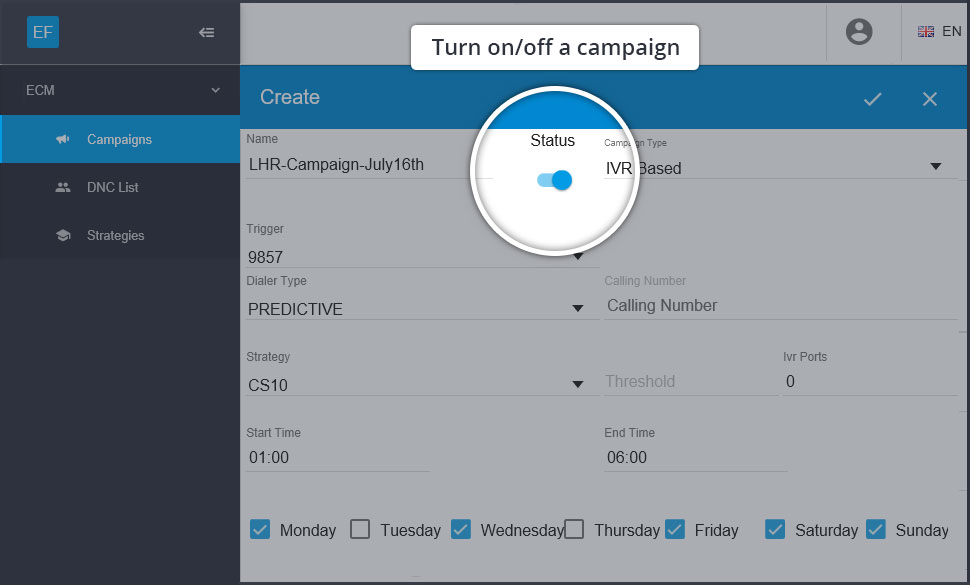 SMS Campaigns
Choose freely the campaign channel as voice or SMS. Flexible Campaign Attempts definition allows administrators to choose through which channel the contact attempt should be made.
Add SMS attempts in a Voice campaign to reach customers via SMS if not reachable via voice. You can also run standalone SMS campaigns to send promotions, business reminders or follow ups to customers.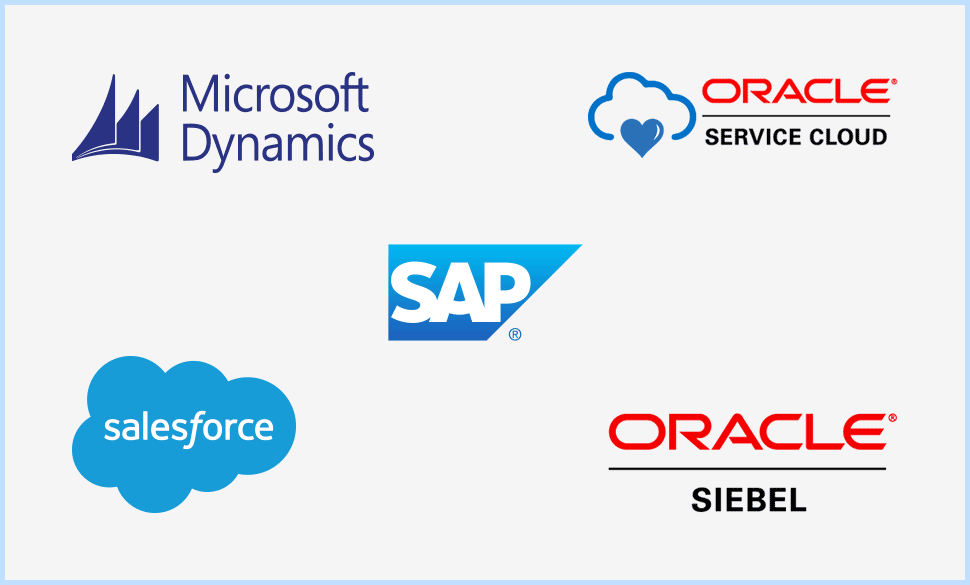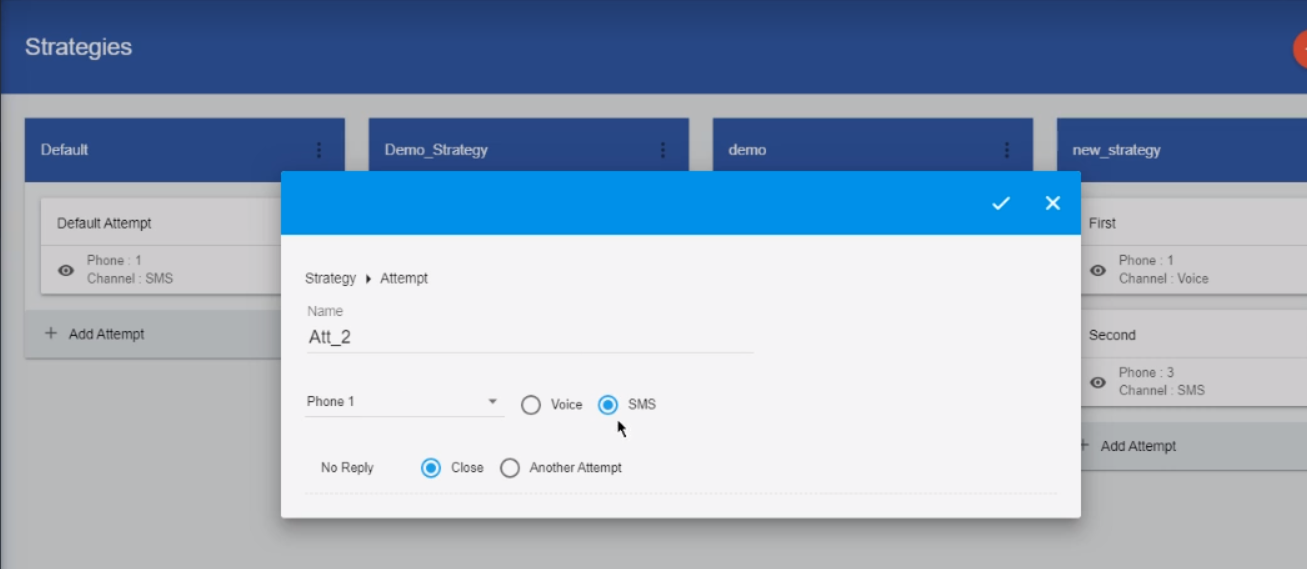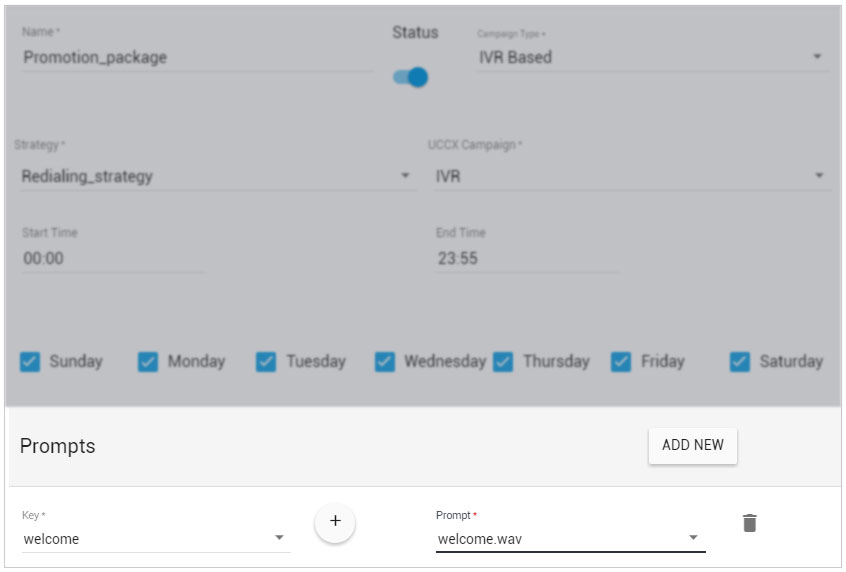 Dynamic changes to campaign prompts
Easily change the campaign prompts on the fly. Empower your CCX supervisors to add/remove CCX IVR prompts as per the needs of the business.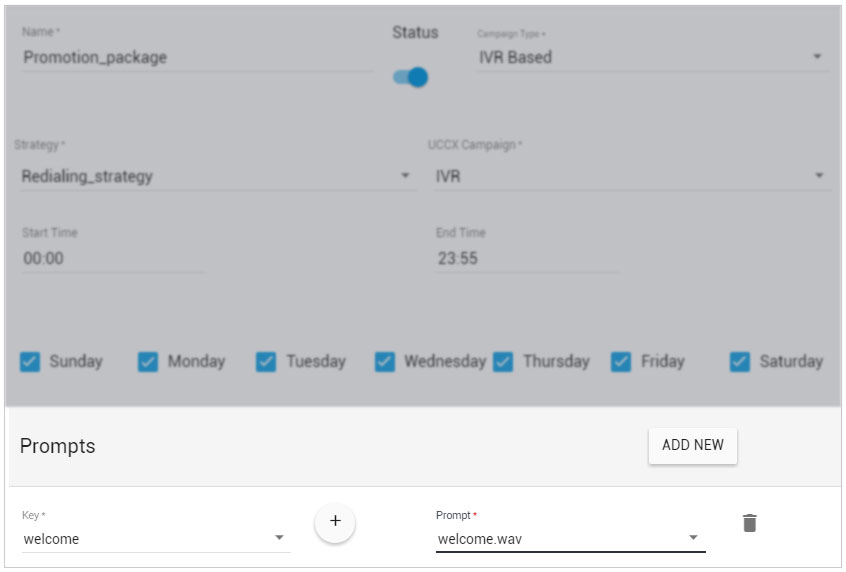 Real-time Campaign Reports
View real-time reports in ECM to see the status of a customer contact in the campaign in near real-time such as "Pending", "Dialed", "Failed".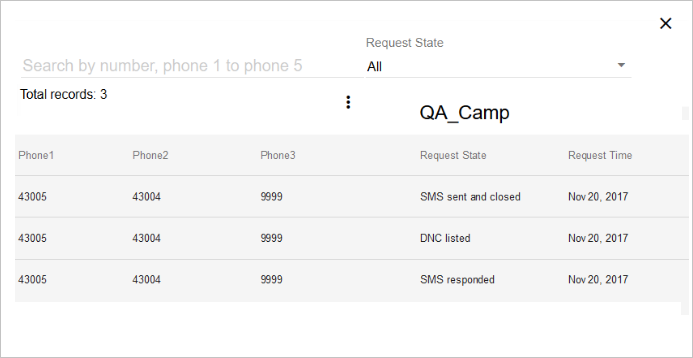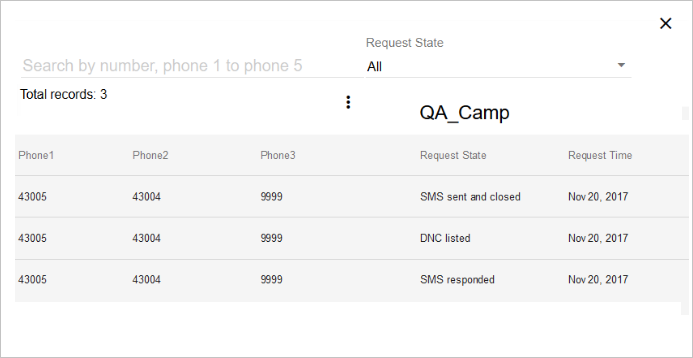 Historical Reports in CUIC
View consolidated and detailed historical reports to see what happened to your campaigns. Drill down on the call results to see what happened to an individual call.
* Campaign reports for CCE customers will be available soon in CUIC.
Integration with your CRM or Marketing Cloud
RESTful APIs allow you to create and control your outbound call and SMS campaigns directly from your CRM or Marketing tool. This includes all steps ranging from creating a campaign to updating results to the marketing tool. Marketers can work primarily with their preferred CRM or Marketing tool without having to worry about the dialer or campaign manager.
Contact and progress synchronization will happen as per Q4/19 through CIM, in earlier versions this is still a standalone API.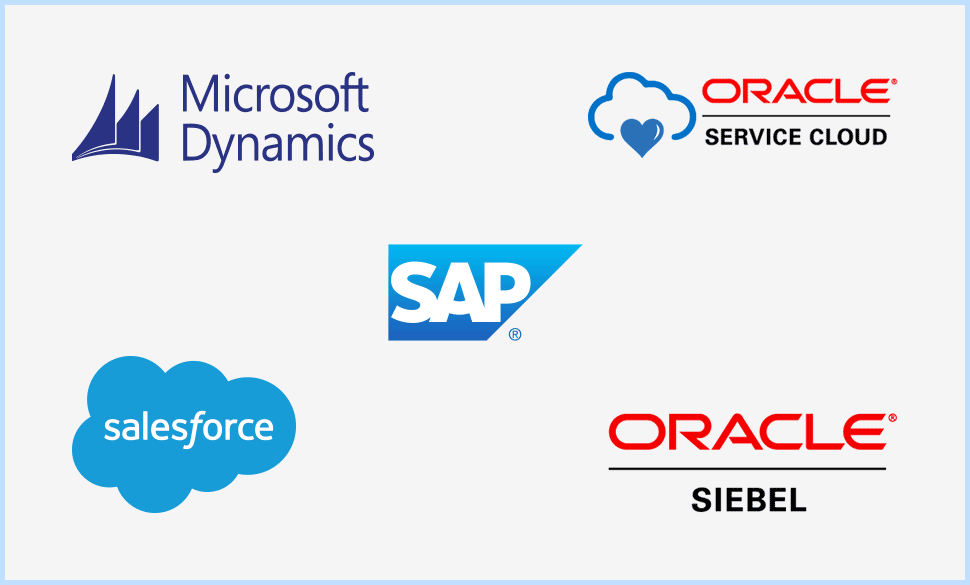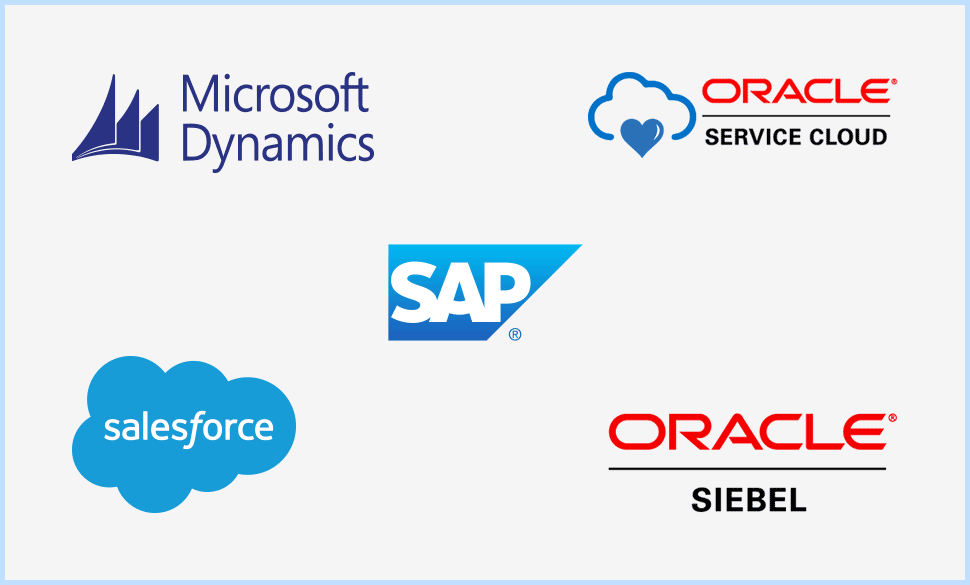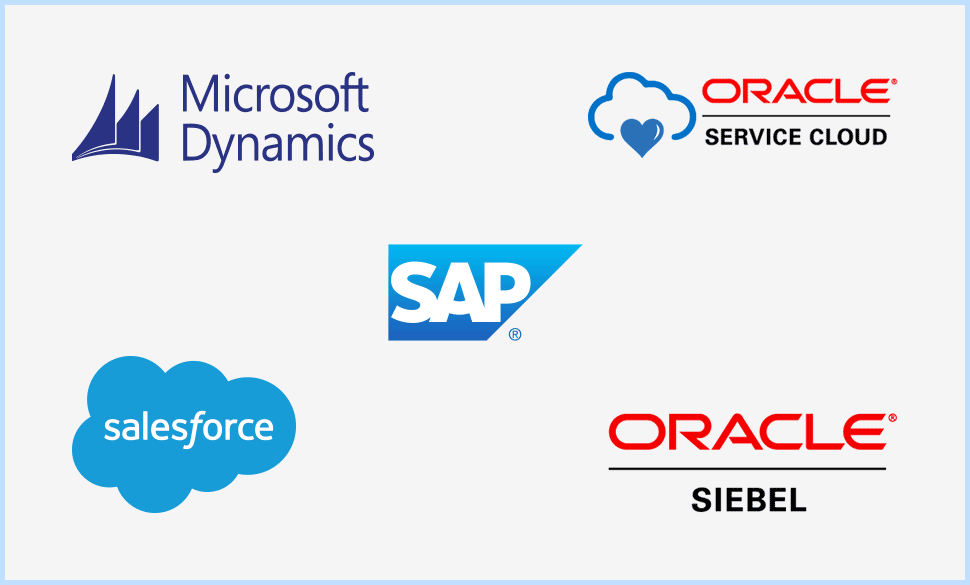 Multimedia campaigns – calls and chat (SMS, Whatsapp, FB Messenger,..)
With upcoming releases (Q2-2021 onwards, see here for details), ECM will gradually become an element of the CIM (Customer Interaction Manager) framework.  This allows users to launch campaigns over any media, attach campaigns to surveys, and create campaign lists from CIM and external directories. The schema below describes how the various elements work together.

The campaign manager takes a list of customers (or one customer only) from CIM, and initiates and opens a channel towards the customer, over any channel. Tenant isolation is achieved by using independent directories.
In the case of voice, a contact is initiated via the OB dialer and CPA (Call Progress Analysis), in the case of chat this is by sending a chat message to the client (using the customer identity, so this will trigger a Chatbot response)
Once a contact is established, an optional survey is triggered (Agent Guidance on Finesse, IVR questionnaire, Chat questionnaire), all versions of which are using the same Survey Chatbot logic. The survey module is a "chatbot" without necessarily having NLU. Optionally, ECM can trigger a real independent Chatbot for surveys.
Responses are stored as CIM activities.
Customer Profiles
With an upcoming release, the native integration of ECM with CIM (Customer Interaction Manager) solution will provide advanced controls to administrators for managing the customers lists and using the customer information for campaign lists from CIM. Store customer's basic identification information along with service classification and customer preferences in CIM Customer Profiles and make it available in ECM.
This will help ECM to take decisions such as when to dial a customer based on his preferred time to call, check before dialing if a contact is marked as DNC and/ or connect the call to a preferred agent.
Learn More
Interaction History
With the upcoming, out-of-the-box integration with CIM Interaction History module, users will be able to keep the interaction history of a customer to decide on follow-up actions. For instance,
Make a callback only if the customer has not already called in
Agents to see the past interactions of a customer while dialing an outbound call
Trigger follow-up campaigns based on certain wrap ups
Connect the callback to the last agent who handled the previous call
Learn More
Agent Guidance Scripts
Design and link intelligent call scripts with outbound campaigns to guide agents during campaigns OR design plain feedback forms to allow agents to ask certain questions and record customer feedback, to better analyze customers' trends and interests. For instance, register a new order based on the customer interest while dialing in a marketing campaign. This requires Agent Guidance module of CIM. 
Learn More
Hardware Requirements
See Hardware Sizing sheet for accurate machine specifications.
Software Requirements
| | |
| --- | --- |
| Operating System | CentOS 7 |
| Browser | Mozilla Firefox (61 or higher) |
| Docker CE | Docker CE 18+ and docker-compose |
| Database | MS SQL Server 2014/2016 Standard or Enterprise edition. To support HA, an SQL Server fail over cluster is required to be set up. For a non-HA deployment, the application can also work with MySQL. |
Customer Interaction Management
Schedule, track, score customer interactions and context, linked to your CRM