Rappel pendant attente ou depuis site WWW
Cisco Unified Contact Center Express (UCCX), Enterprise (UCCE or PCCE)
Propose your customers a callback (instead of waiting) while queuing, or when visiting your website. The callback solution provides granular conditions on when and whether a callback should be triggered.
Offer your clients a web widget to initiate a callback while browsing on your website.
Website visitors can request an immediate callback or schedule a delayed call back on a certain date and time.
Possible extensions
* Can be combined with our Chat and Videoconference gadget as alternative means for the customer to get in touch with you.
* You can optionally also display expected duration until callback in realtime, so that customers that request for an immediate callback would have an estimate on when they might receive a call.
*  If you have the "Business Calendars" software from Expertflow, you can choose to permit callbacks only during opening hours of the call center.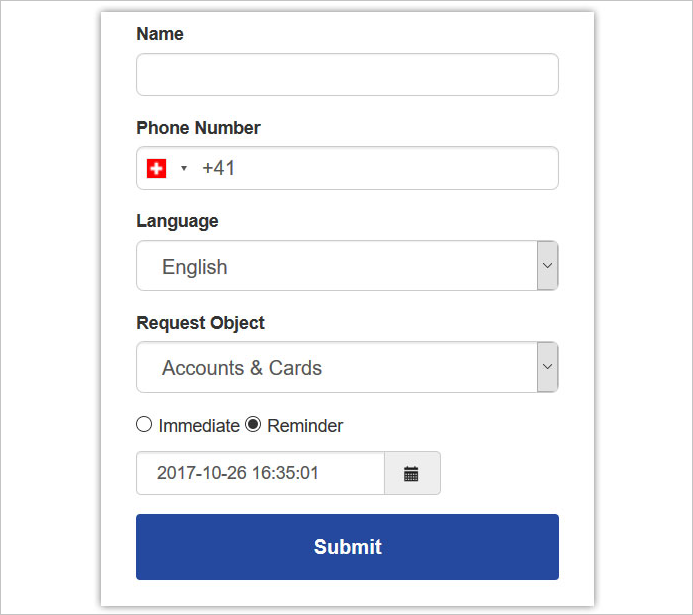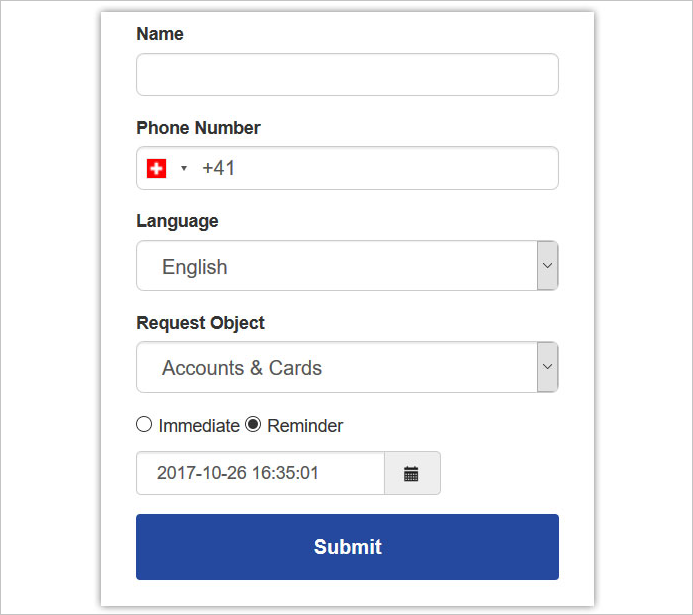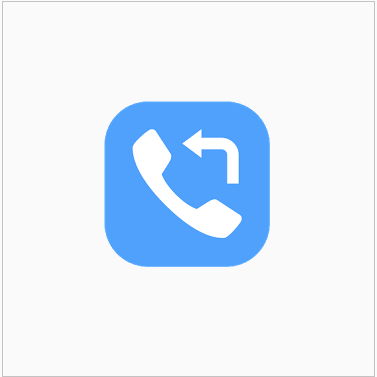 Callback on abandoned call (CCX/CCE) or while waiting
We provide you a sophisticated and granular way to schedule callbacks:
* Call back any customer that disconnected due to long waiting times
* Alternatively, call back only if customers confirm they wish to be called back.
* Open a form or a call script for agents to handle certain types of callback requests. Requires Agent Guidance 
* Avoid a callback if a successful call happened in either direction. Requires Customer Interaction History (CIH)
* Generate only one callback in case multiple unsuccessful inbound calls happened (automated de-duplication). Requires CIH.
* Call back whenever the next agent is available, or at a time that the caller can choose within your opening hours (requires Business Calendars).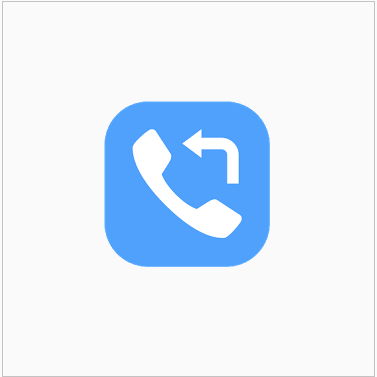 The customer must have "Premium Agent" license in order to enable Cisco Outbound dialer for (Preview) outbound dialing capability.
For Predictive, Progressive, (or Both) outbound dialing capability, the customer has to purchase Outbound IVR licenses as well. For system specifications, please visit Campaign Manager*
* The callback solution runs on top of Expertflow Campaign Manager and Cisco OB Dialer.
Customer Interaction Management
Schedule, track, score customer interactions and context, linked to your CRM