In high-volume customer chat situations, a dedicated contact center with dedicated agents, skill-based chat routing and a specialized application such as Hybridchat that integrates chatbot / NLU answers is the right combination to handle chat requests.
For smaller companies or in informal environments, this automated skill based push routing no longer works. You might be a small company that only occasionally receives chat requests, or you might want to only occasionally involve internal experts from your organization into a customer-facing chat session.
Many companies use a Team chat solution such as Slack, Microsoft Teams, Google Chat for Workspace, Mattermost, Rocketchat or Cisco Webex Teams for their internal communications, where team rooms are established.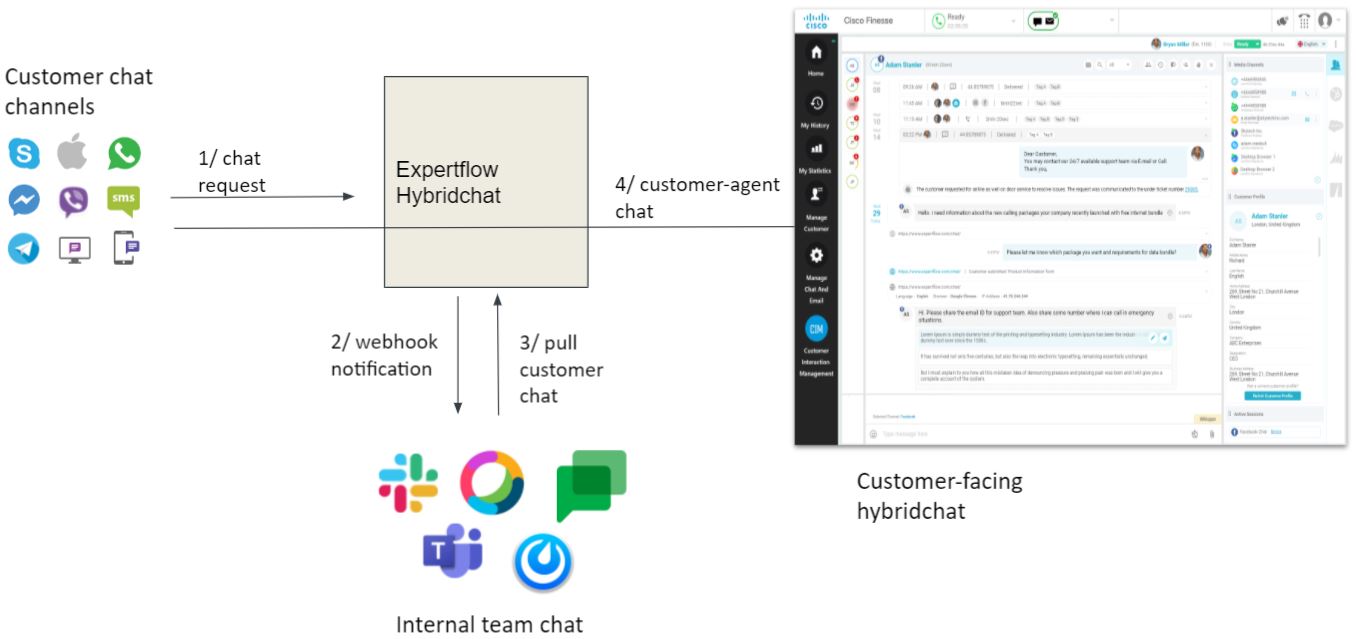 Companies that wish to bring both customer-facing chats and Team chat together can do so via Hybridchat Webhooks. Whenever Hybrid Chat receives a chat request from any chat channel (Facebook Messenger, SMS, Whatsapp, Viber, Telegram, Skype, Webchat,…), it calls a Webhook. This webhook then posts a chat message in a dedicated internal team room:
This notifies users in that Teams chat room about a pending customer request. Users can discuss who should take that chat request, and one of the users can pull that chat request, which will open Hybrid chat in a widget. If SSO is enabled, the user is automatically logged in and will receive the customer chat session.