biometry
Power your customer interactions across all channels - voice, chat, video, web, email. The global footprint of our software extends across six continents and 33 countries.
hybrid
interact via livechat and bots over any messaging or socialmedia channel
video
Elevate chat or voice to video

Conference AI engines of your choice into customer interactions (voice, video, chat)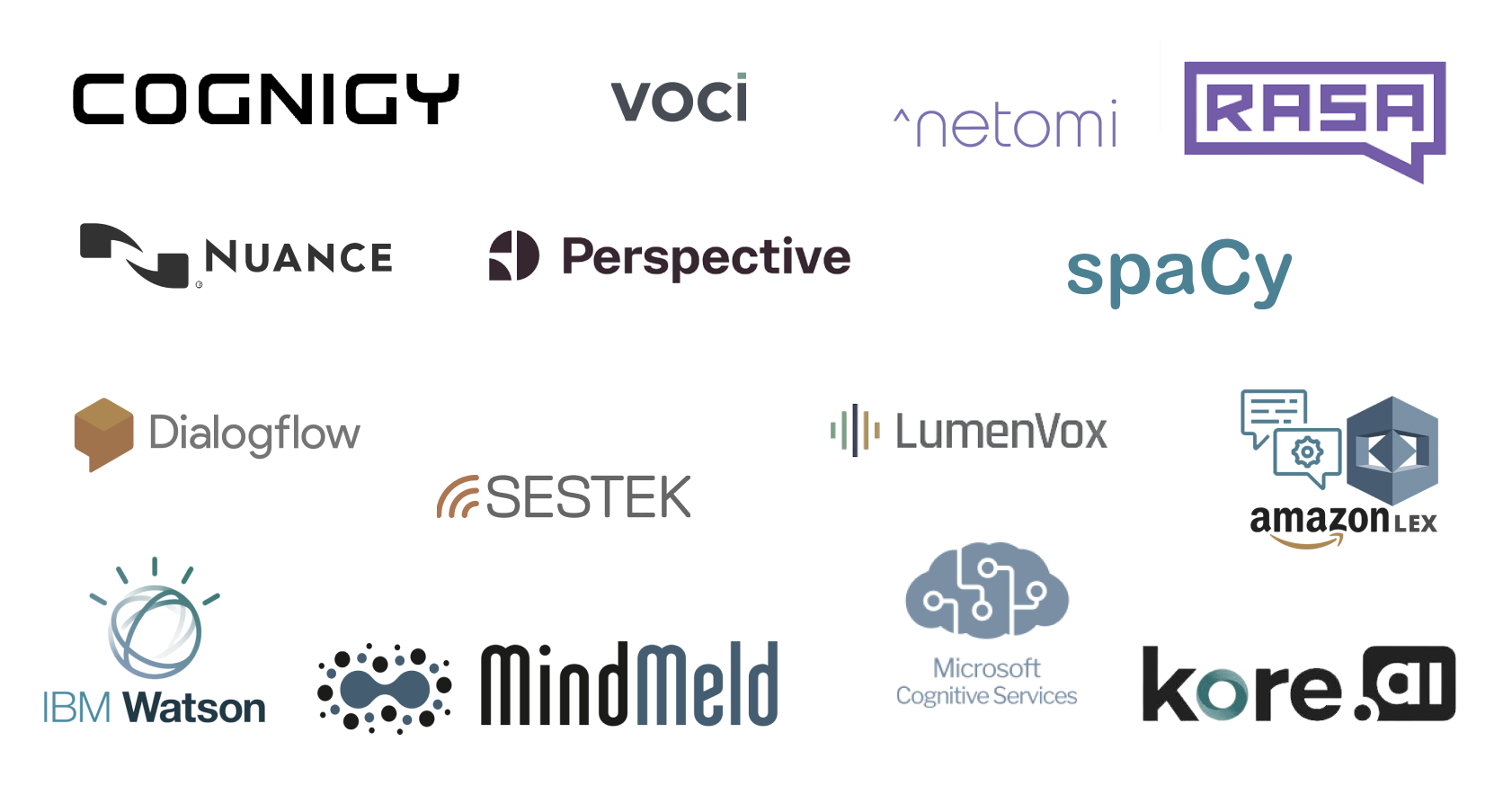 Automate routine chat and voice interactions or assist agents in real time.
Expertflow connects AI engines of your choice to:
recognize speech with a conversational IVR
extract meaning with Natural Language Understanding
counter toxic language
transcribe and translate
detect emotions
authentify callers with voice or face biometrics
retrieve content of Fax and paper documents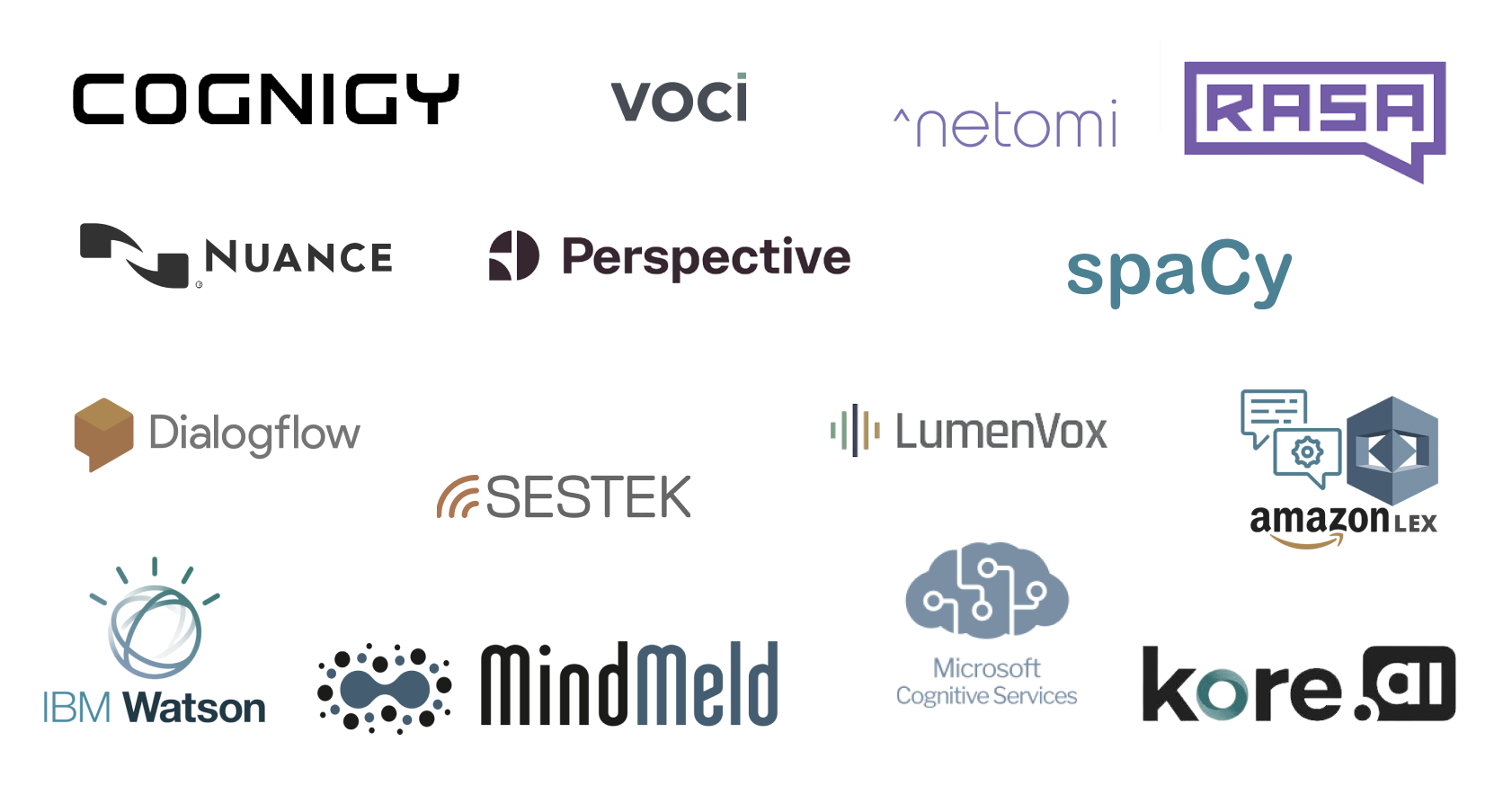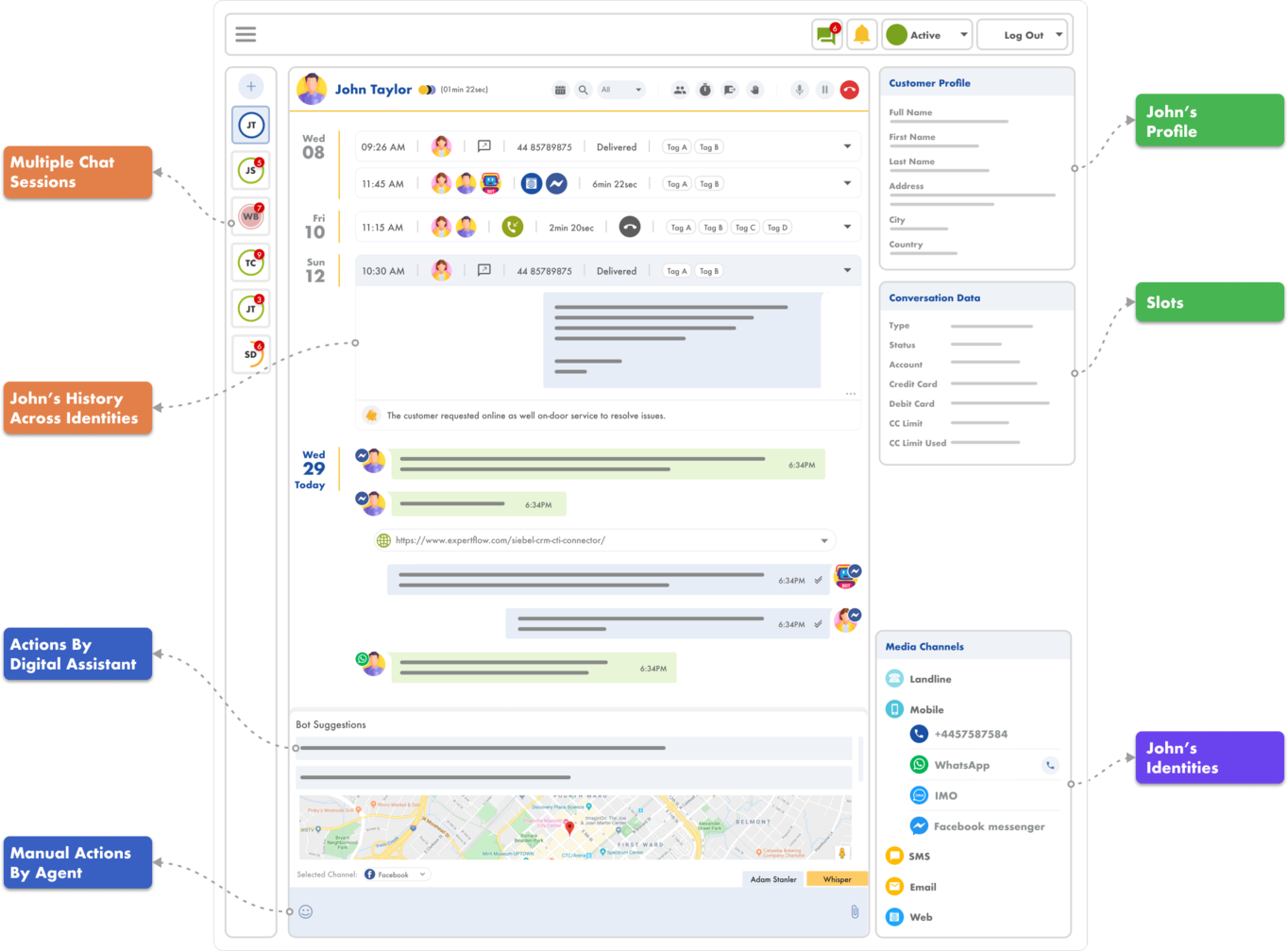 ... or embedded within major CRM solutions





Tie Everything Together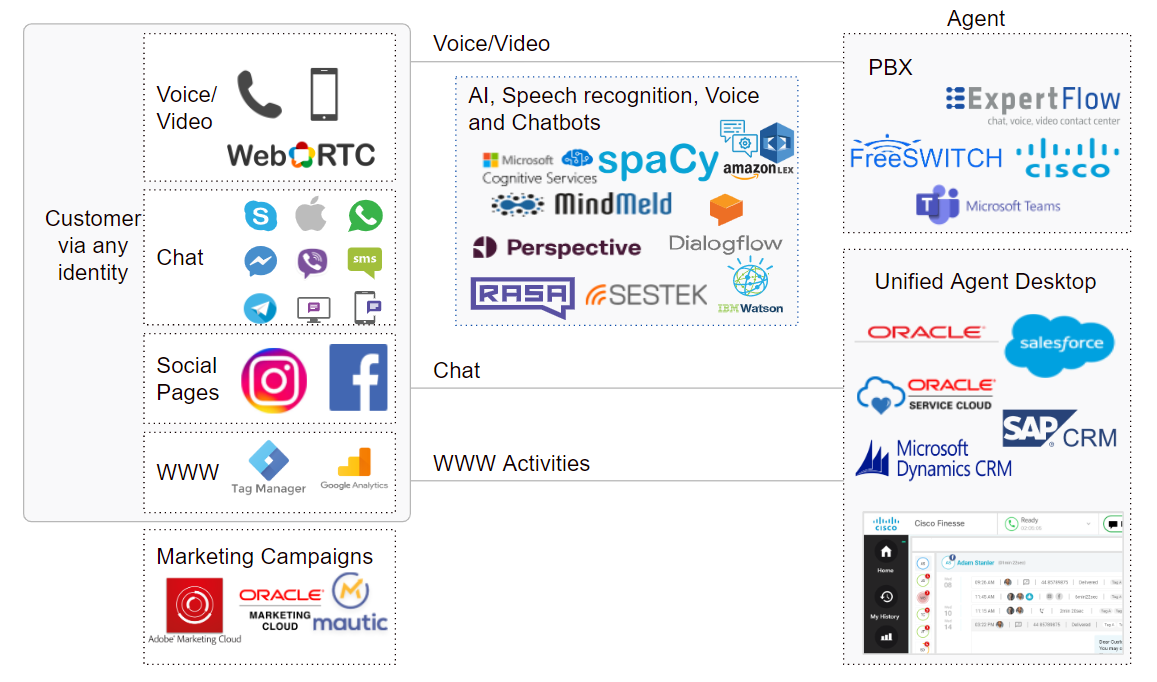 We provide the expert plumbing you need to connect all your assets
chatbot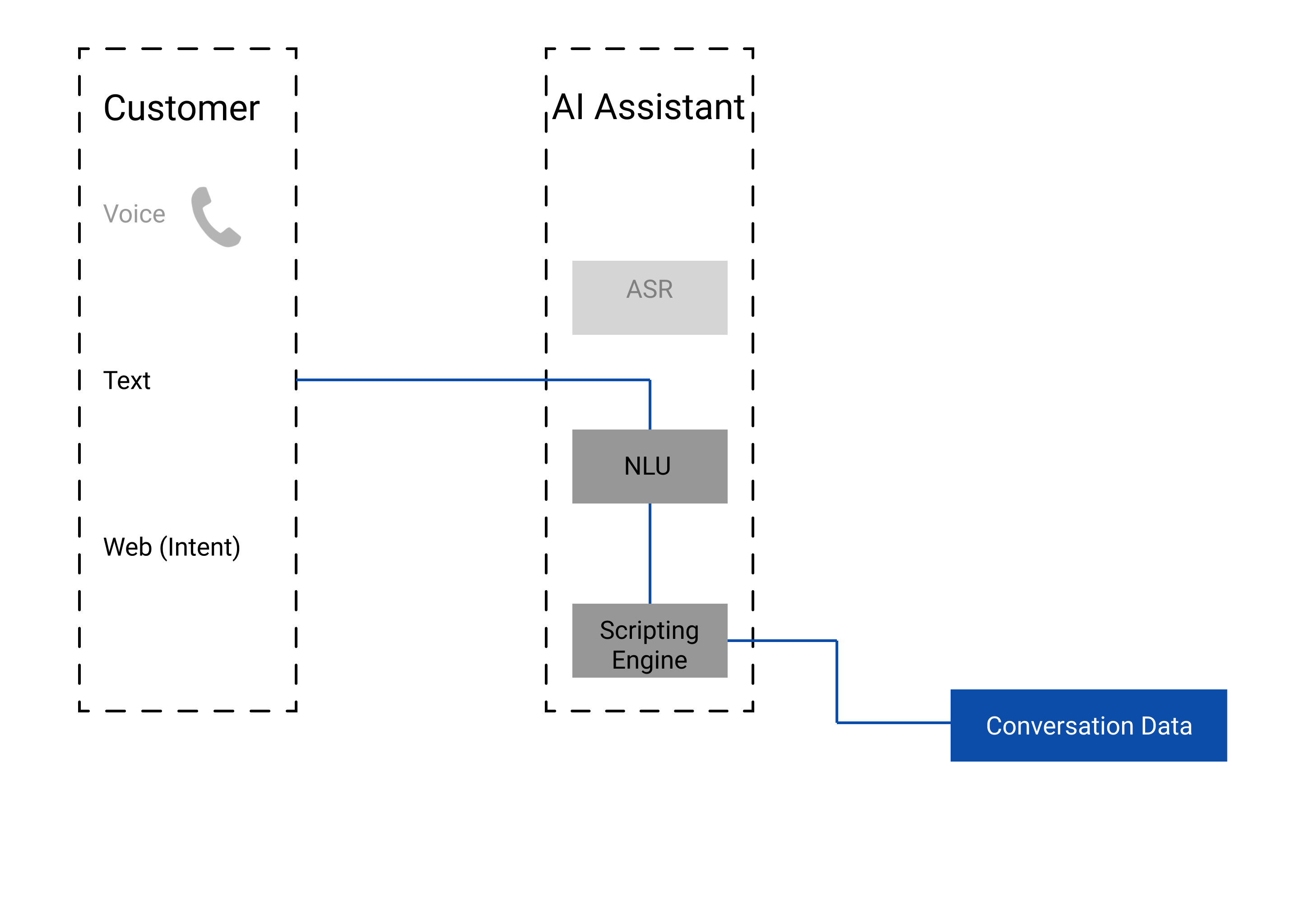 Leverage chatbots and Natural Language Understanding
conv IVR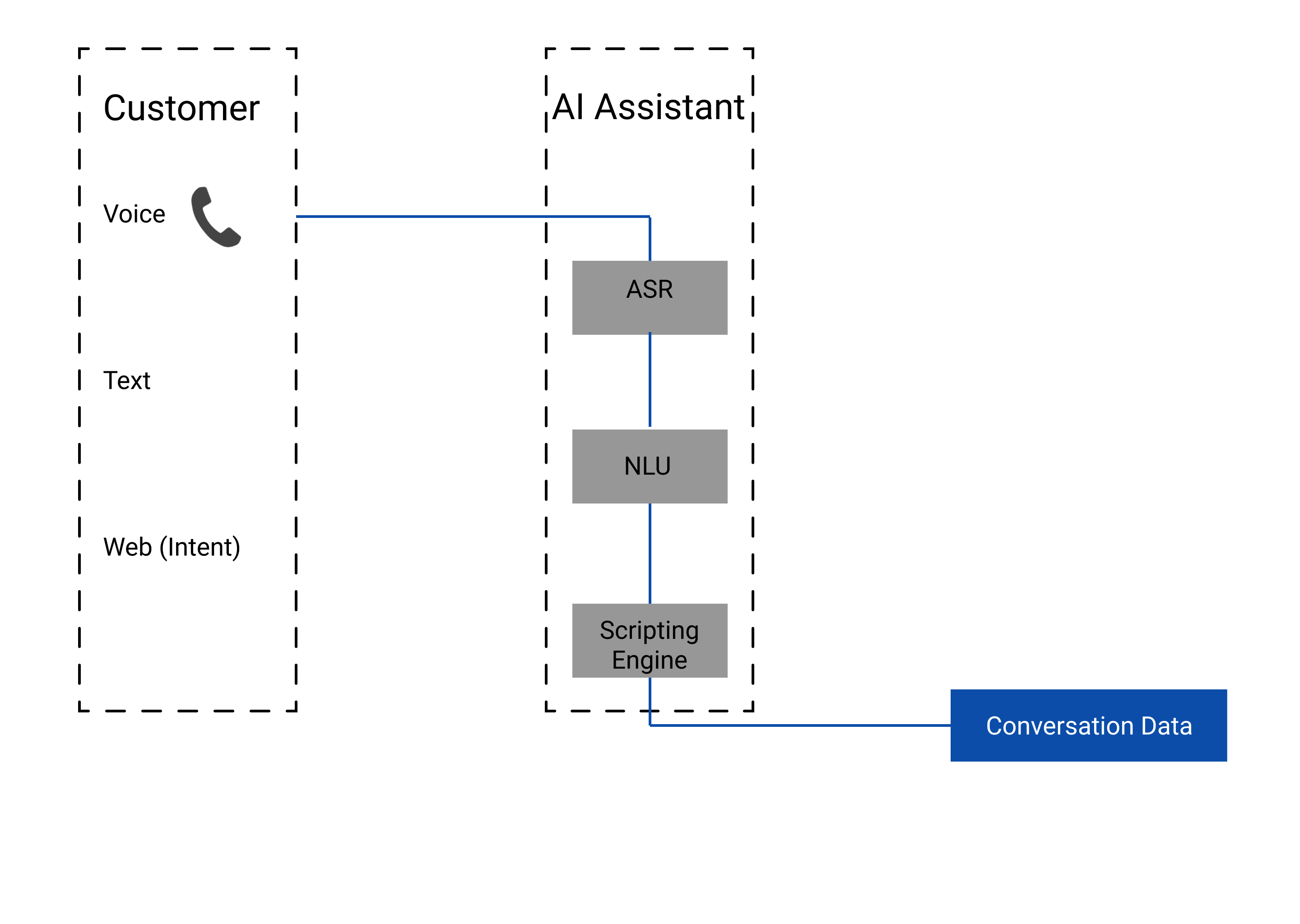 Recognize speech with a conversational IVR
Biometrics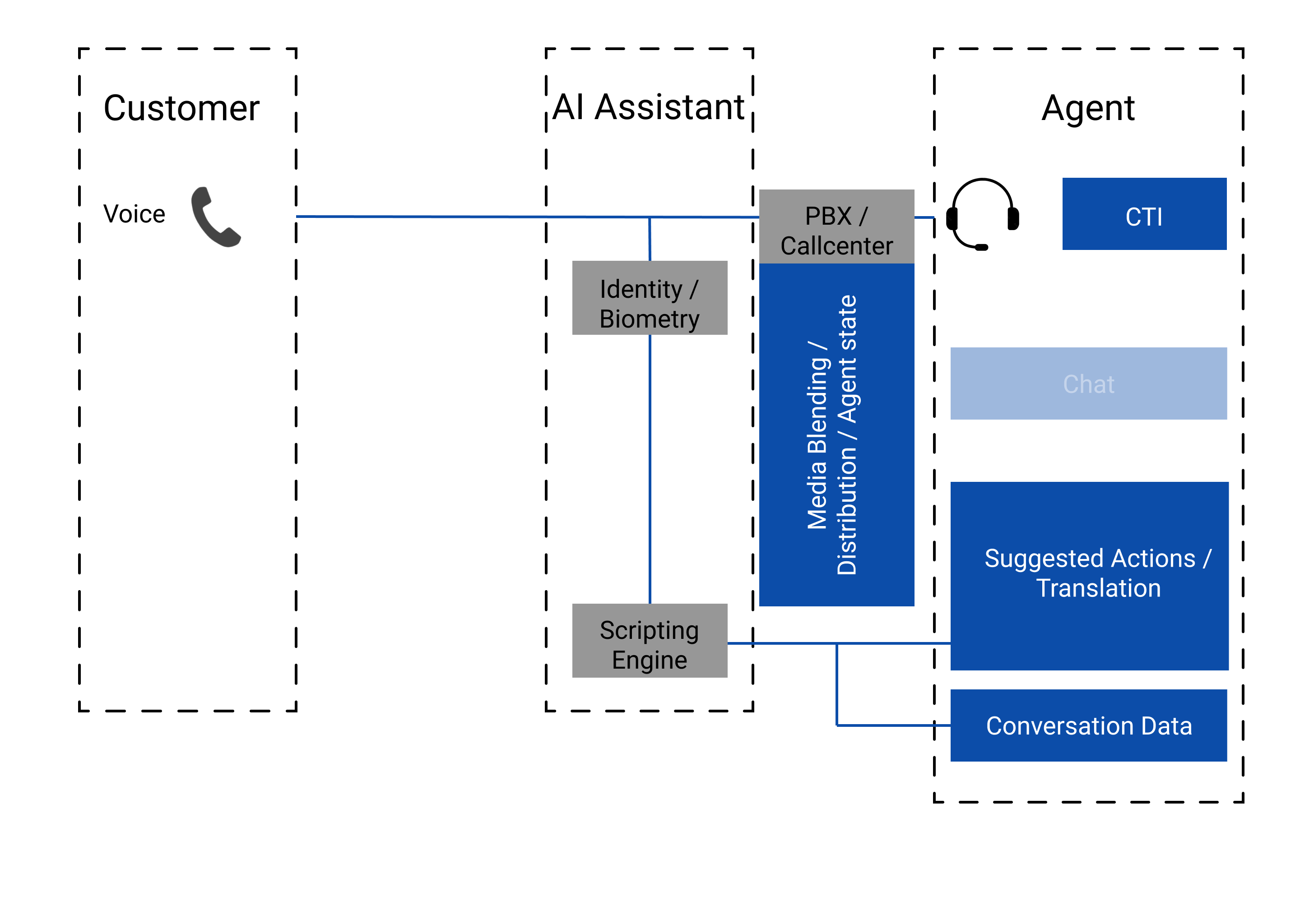 Authentify callers with Voice Biometrics
hybridchat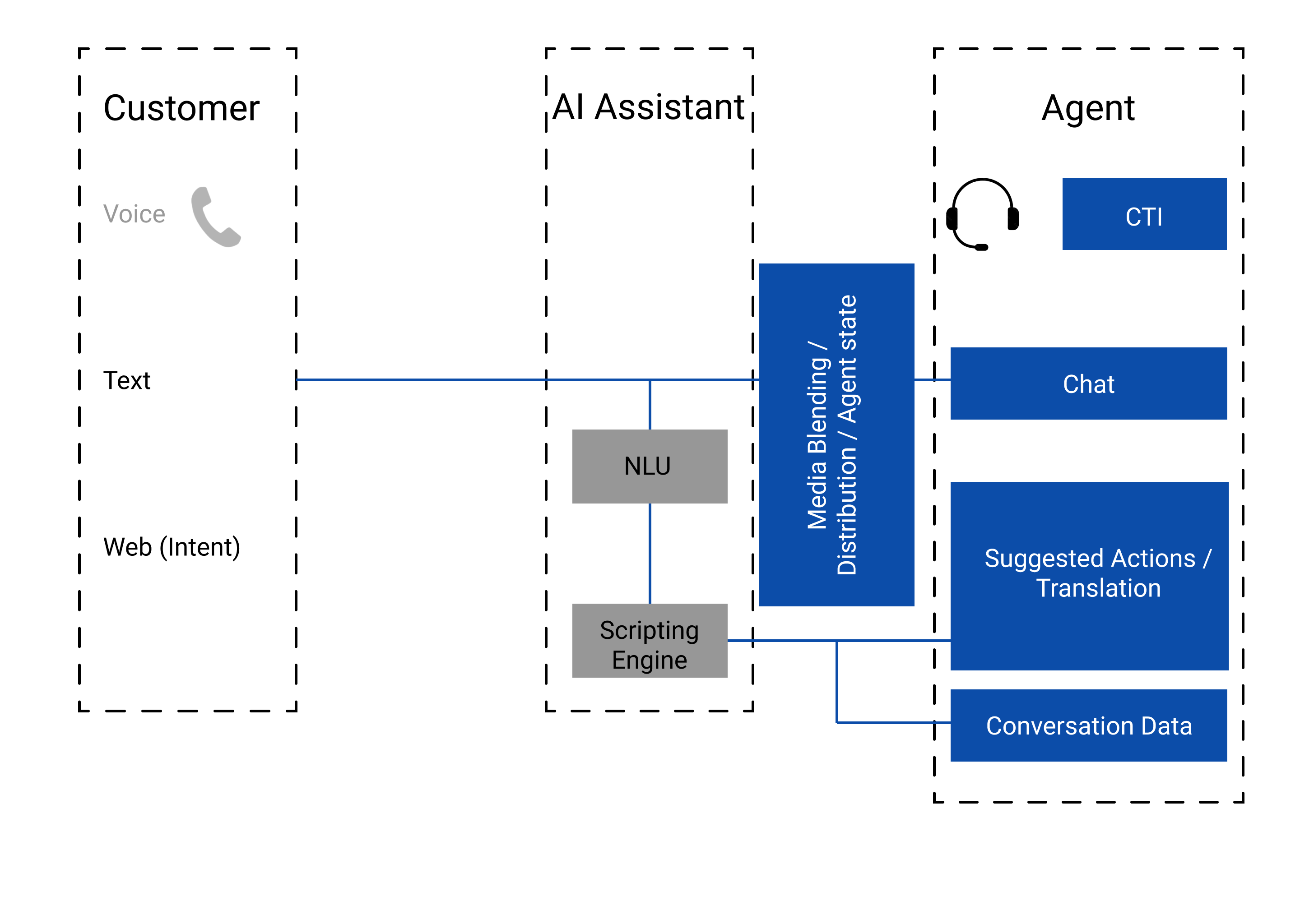 Leverage chatbots and NLU by assisting your live
agents with context relevant activities and information
Conversation Data
Enrich a customer interaction by gathering and sharing information across components/ bots
Create reports and statistics from slots to detect long-term trends on either customers or agents.