Multi-channel customer service
Provide Livechat and WebRTC across any chat channel, any chatbot, any CRM, any Marketing Cloud Campaign.
Integrate with your Cisco UCCX/ CCE  or Freeswitch/ FusionPBX contact center.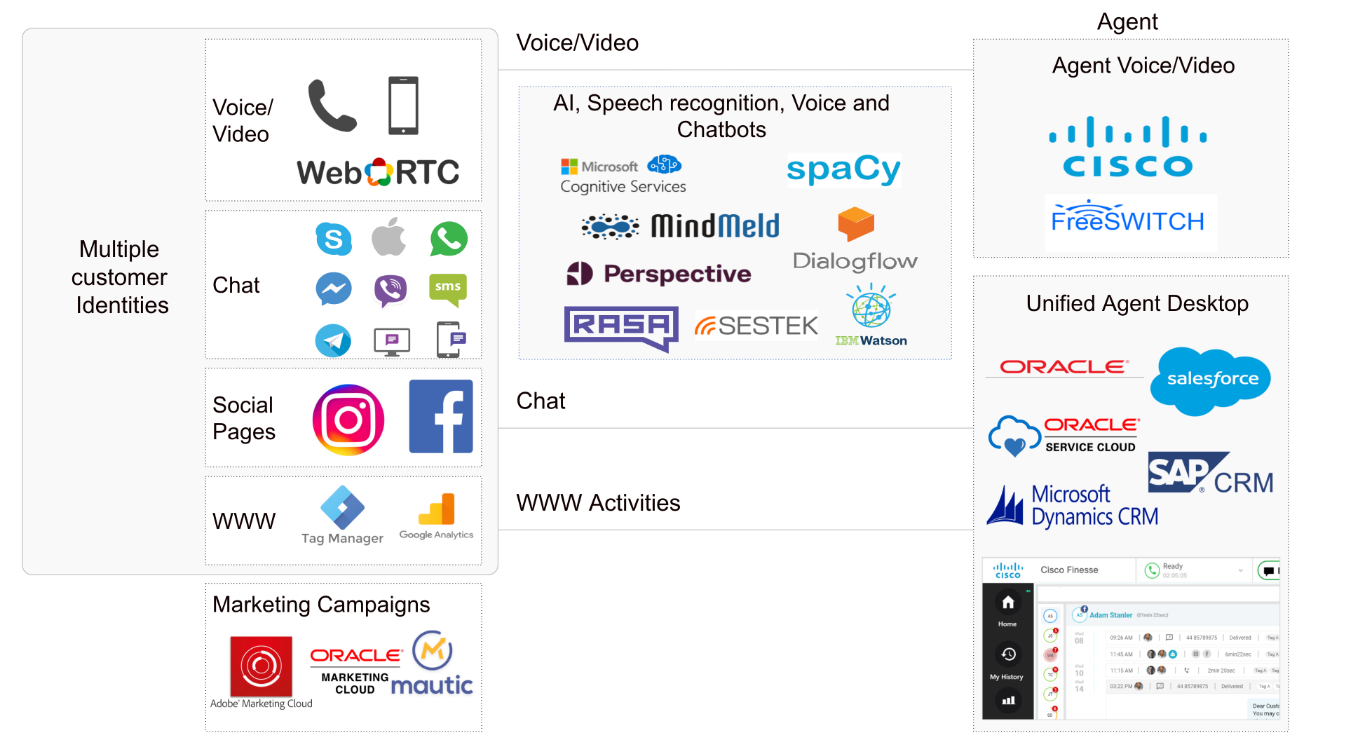 AI augmented agents in customer care
Embed the AI solution of your choice (speech recognition, chat- or voicebots) to either support agents with suggested answers or to auto-answer. Expertflow Hybridchat connects any chat channel (Whatsapp with unlimited session msgs, FB Messenger, SMS, Viber,..) with live agents, chatbots and optionally your callcenter (Cisco CCX, CCE or Freeswitch)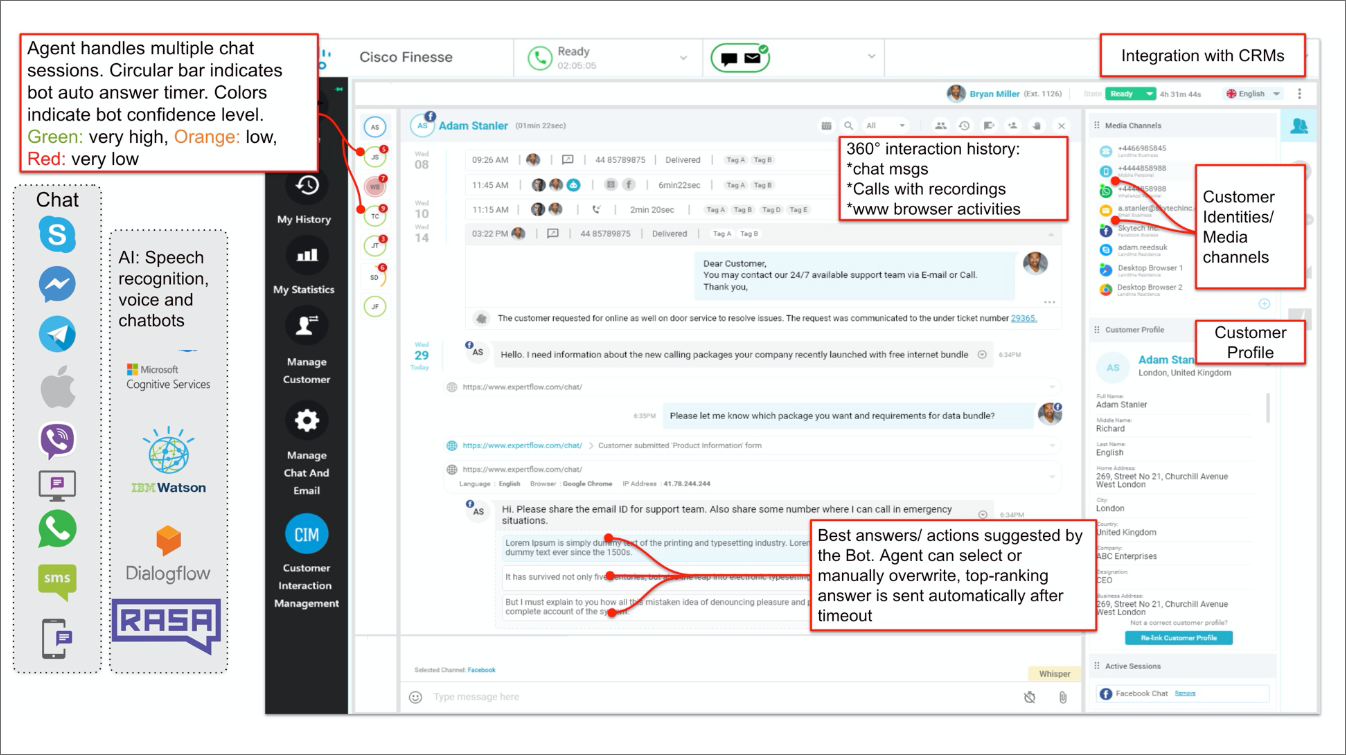 Agent-friendly interfaces : CRM connectors, Finesse Gadgets and Mobile App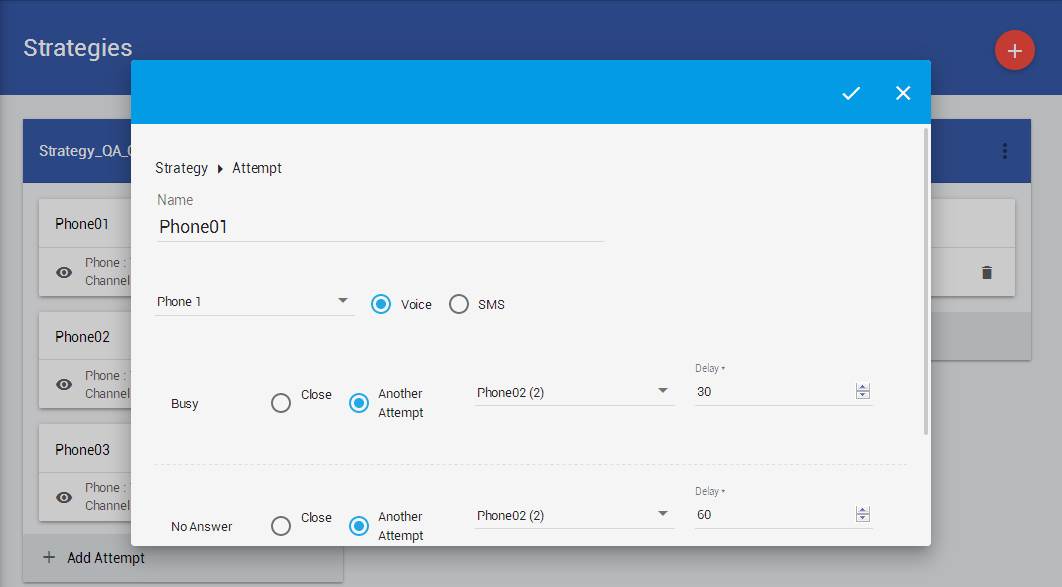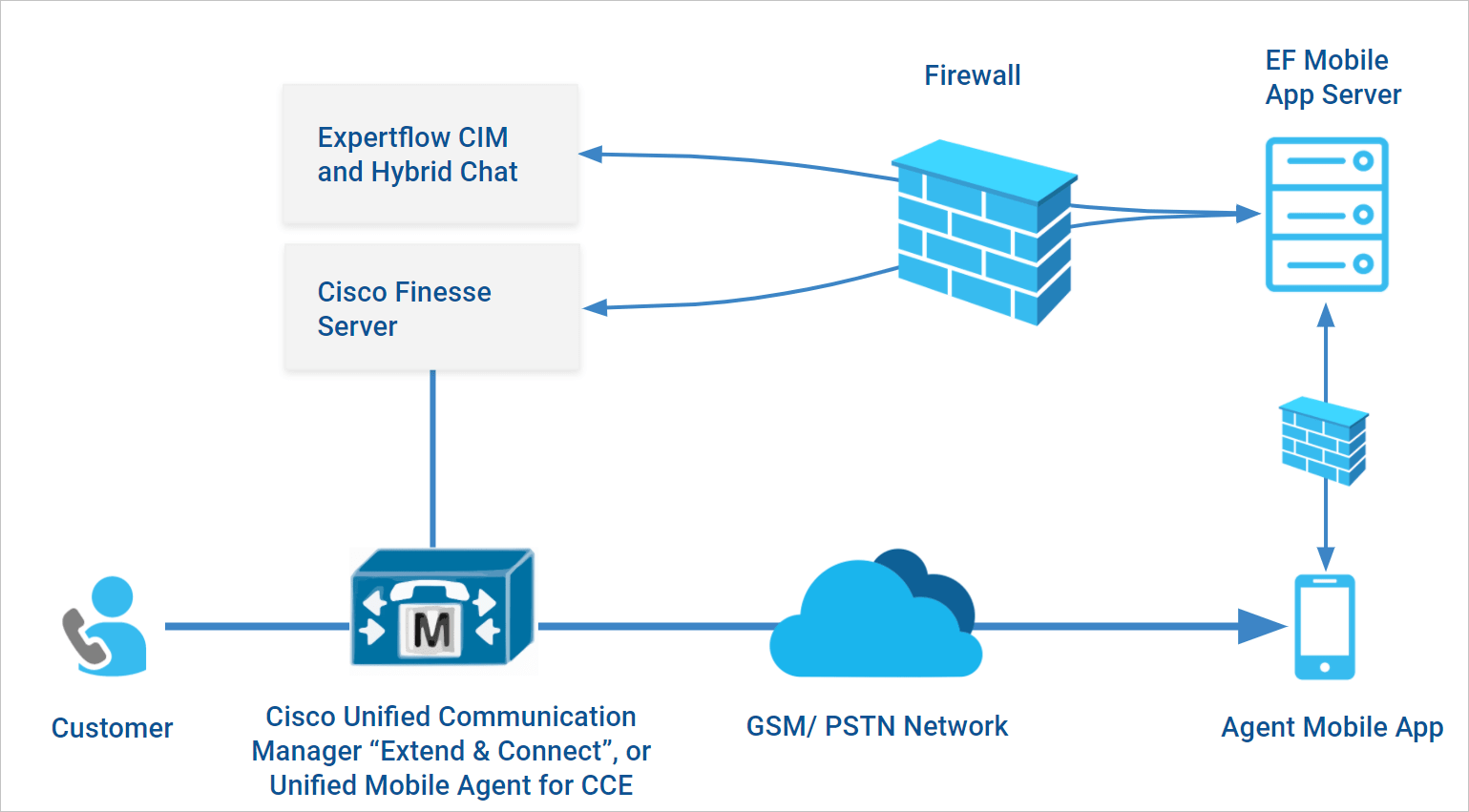 Schedule and execute multichannel campaigns across all media - voice, chat, email, online. Integrates with the Cisco OB Dialer for Voice, and SMS.
For digital marketing, email campaigns, any chat channel, we provide plugins to Mautic (opensource) . API's are available to alternatively integrate also with marketing solutions of Acquia, Oracle, IBM or Adobe.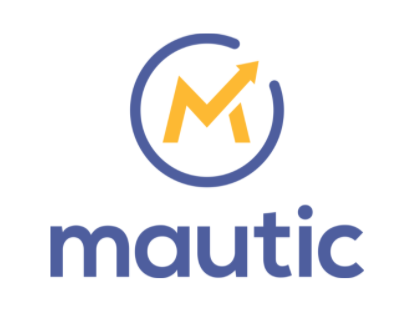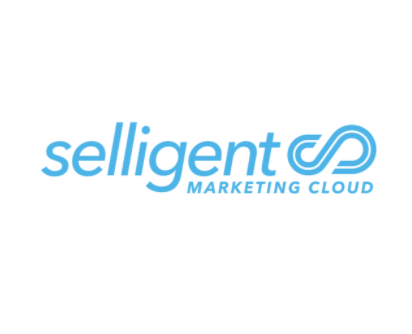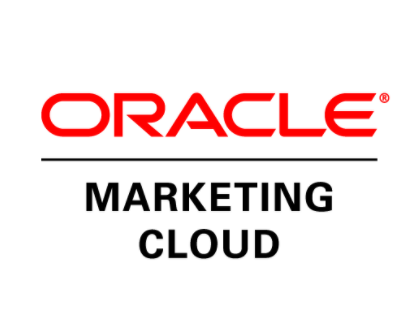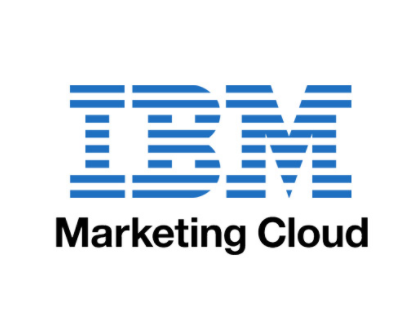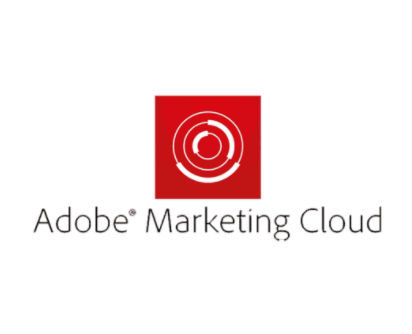 WebRTC Voice/ Video/ Screenshare
Dashboards/ Wallboards
Customize your own dashboards to display real-time information on LCD displays or embeddeable web gadgets in a browser or Finesse.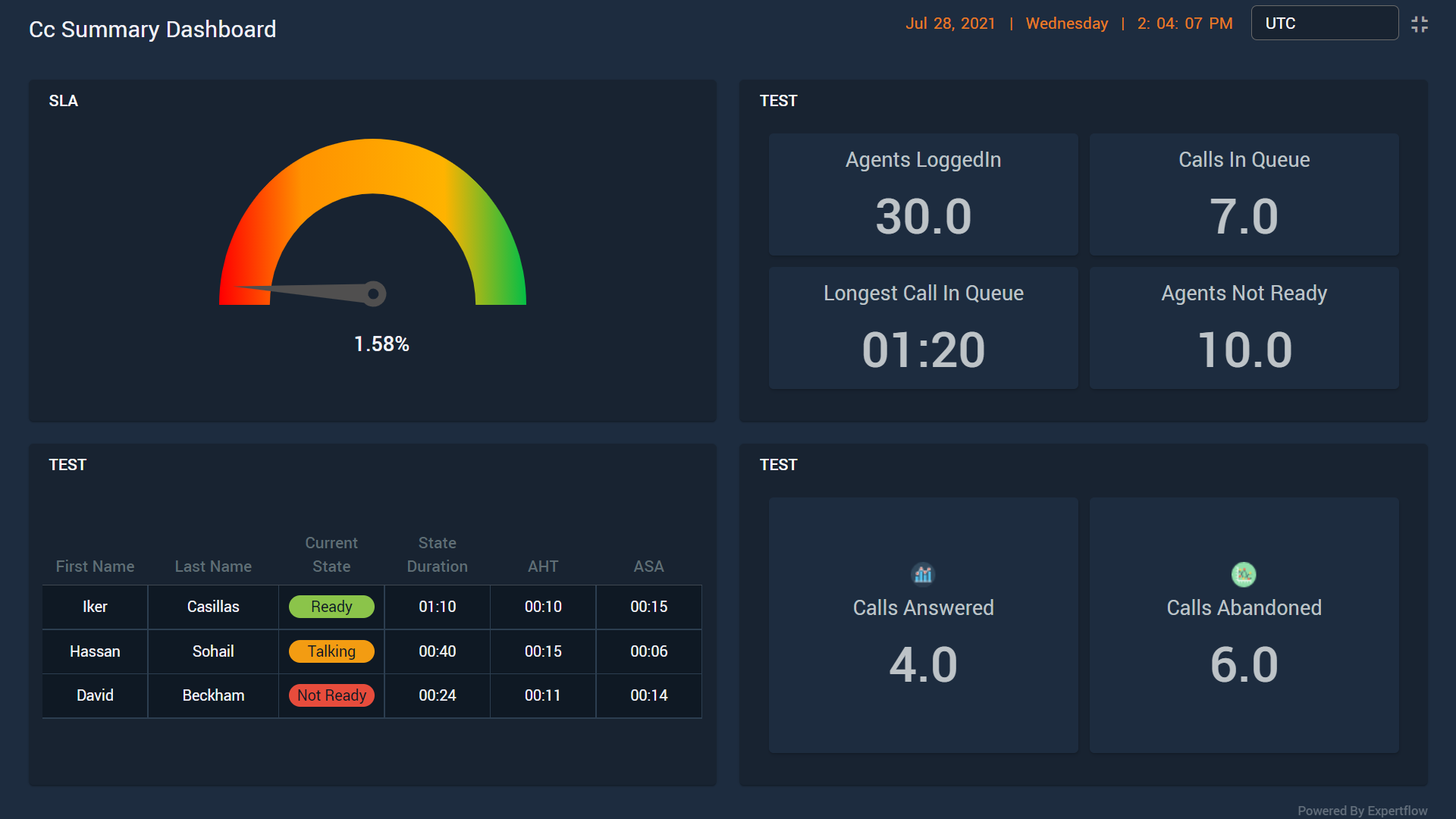 Run either historical reports (for ex in Cisco CUIC, or with a dashboard (such as the below) over form fields, such as customer satisfaction of one customer or a customer segment over time.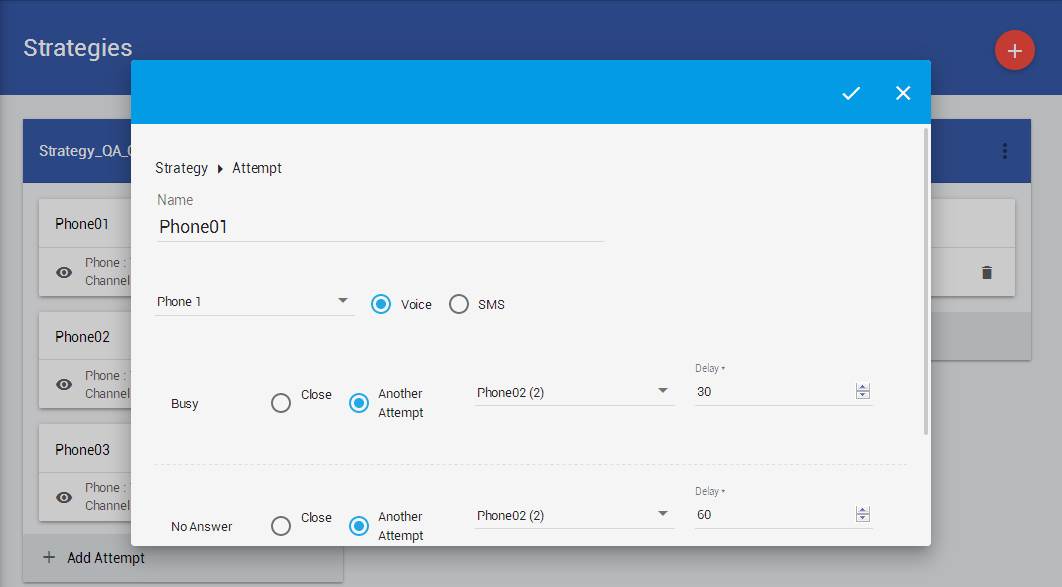 Forms
Capture customer-related tickets from customers, agents, and supervisors before, during or after conversations.
Customer Forms: Customer pre-, or post-collaboration surveys, callback requests, delivered via
Chat (bot)

IVR

Web with digital marketing forms
Agent
Supervisor