Team Administration & Agent Reskiling
Cisco Unified Contact Center Express (UCCX)
Reskill agents and CSQs with drag n drop controls. Workspace environment for restricted permissions on particular teams or tenants. Agent profiles with a profile picture. Supervisor permissions for managing team agents, skills, queues, scripts, and applications.
CSQ Administration & Reskilling
Agent reskilling is simplified with a drag-n-drop interface. Cisco UCCX Supervisors can quickly reskill agents by instantly moving them between the queues, for instance, to maintain queue SLA. Changes to skills will take place on the go and would be available for subsequent calls.

Supervisors can see a color differentiator for queue type, showing skill-based queues in blue and agent-based queues in green.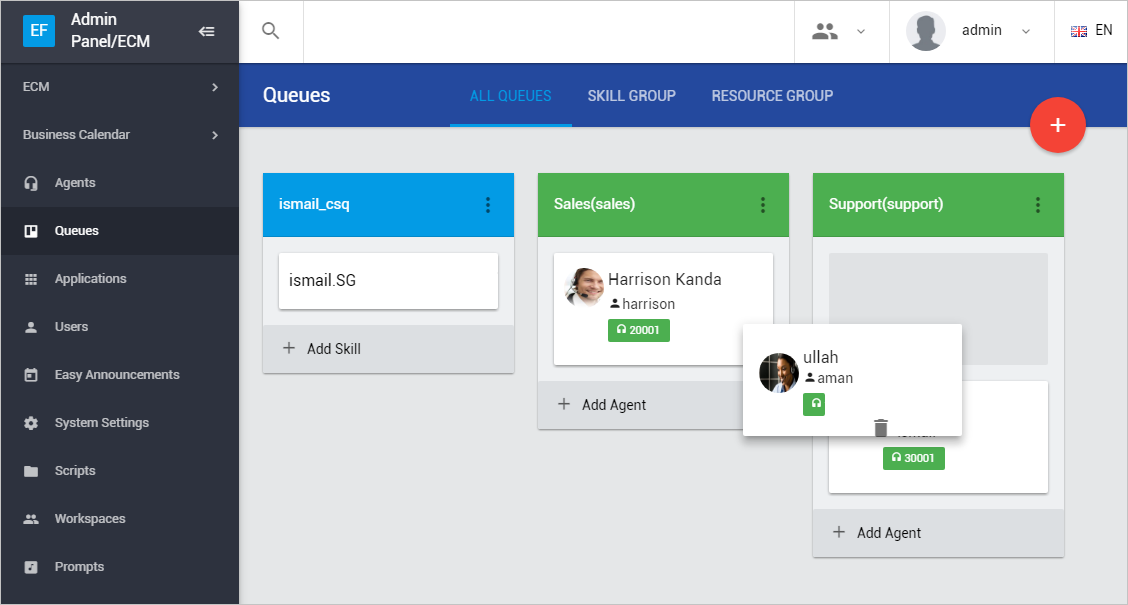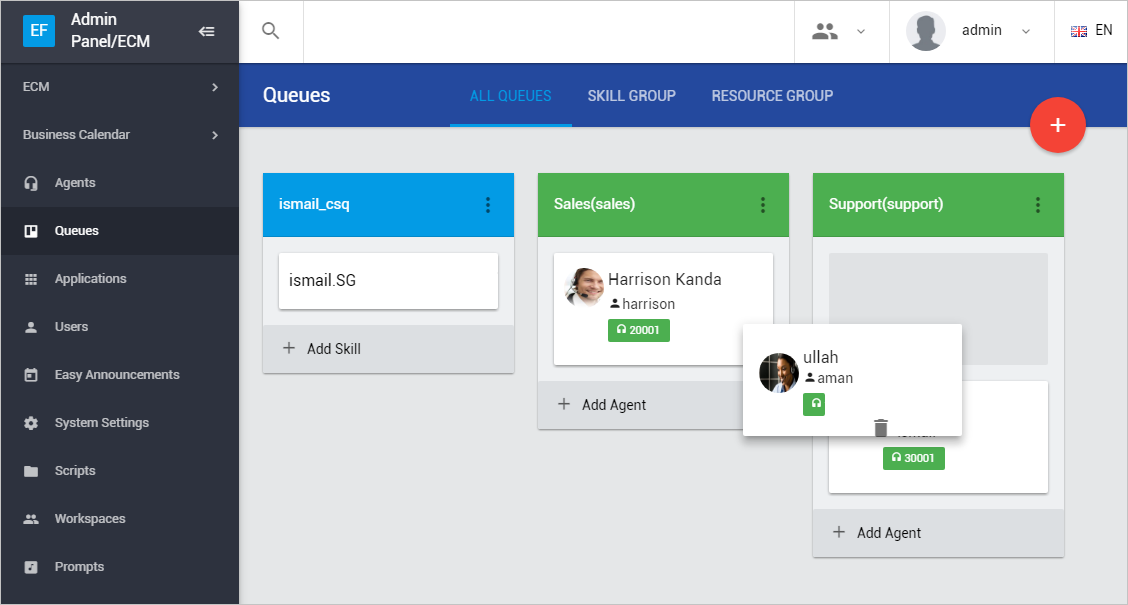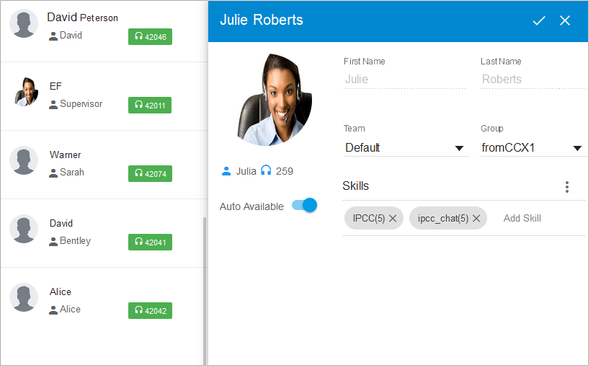 Agent Administration
UCCX supervisors can quickly find team agents with agent profile pictures and make changes to the profile such as change the group, agent skills and adjust the competence level on a slider for each assigned skill.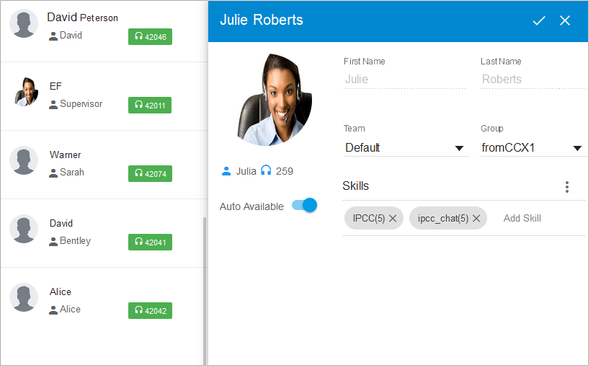 Scripts and Applications
CCAdmin simplifies the process of creating new applications and dynamic changes to script variables.
A supervisor can change an application's behavior by changing announcements and other script variables in near real-time.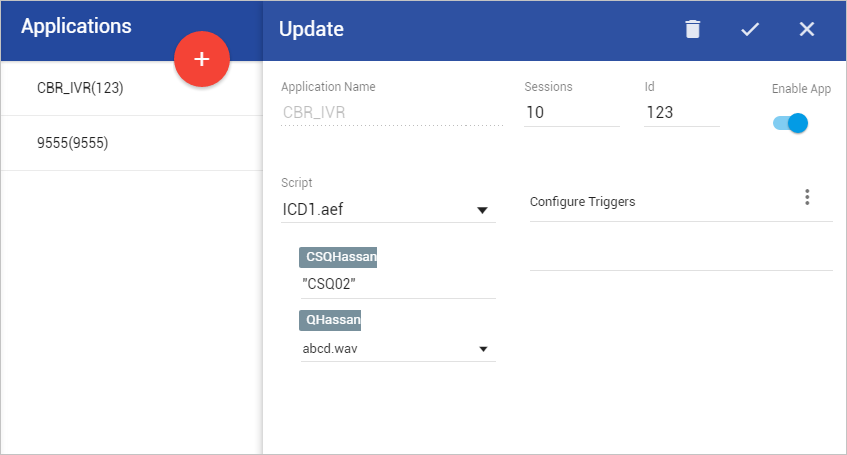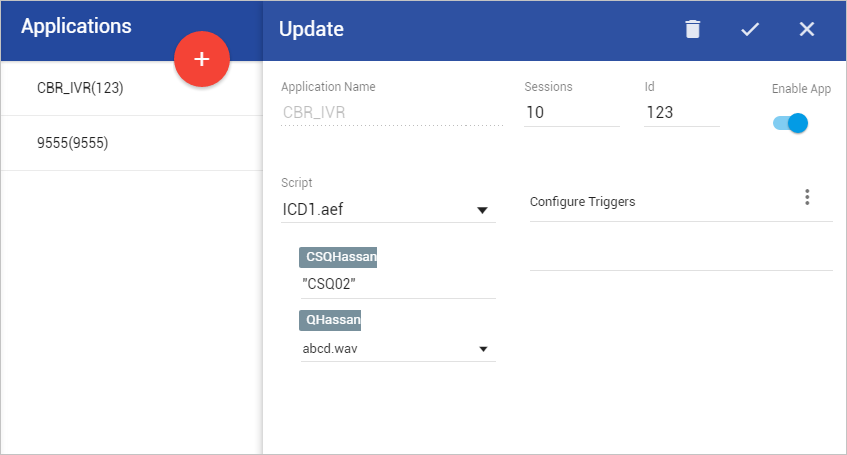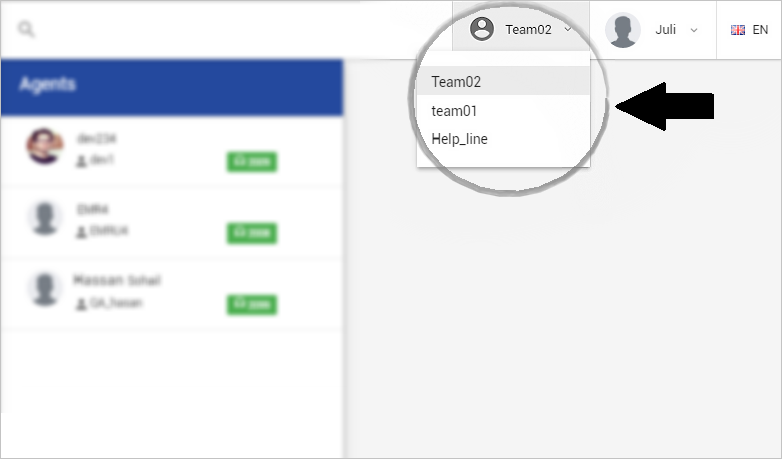 Multi-tenant Management with shared CCX
Supervisor workspaces allow you to manage multiple tenants/sites of your business where each supervisor or tenant manager works in its own workspace only. 

The independent workspace management includes management of agents, CSQs, scripts, and applications of the supervisor's team or tenant.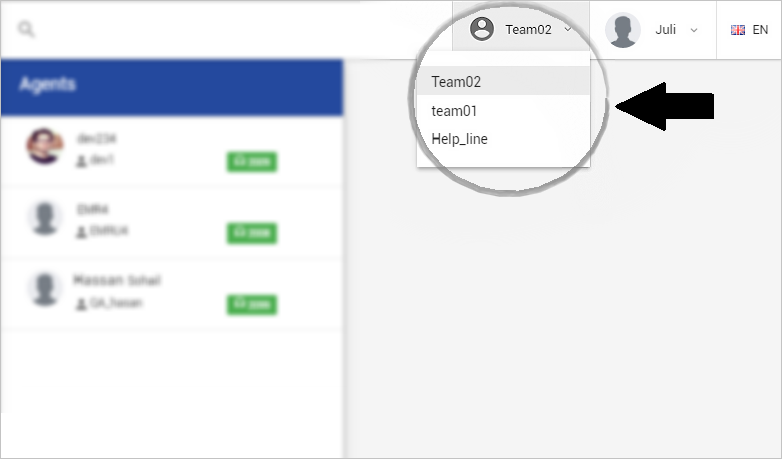 Software Requirements
| | |
| --- | --- |
| Operating System | Windows Server 2012 |
| Browser | Firefox (54.1.0) |
Compatibility with specific versions of Cisco Unified Contact Center Express and Enterprise
Cisco Unified Contact Center Express (UCCX)
| | |
| --- | --- |
| versions | 10.6 and higher (Enhanced & Premium) |